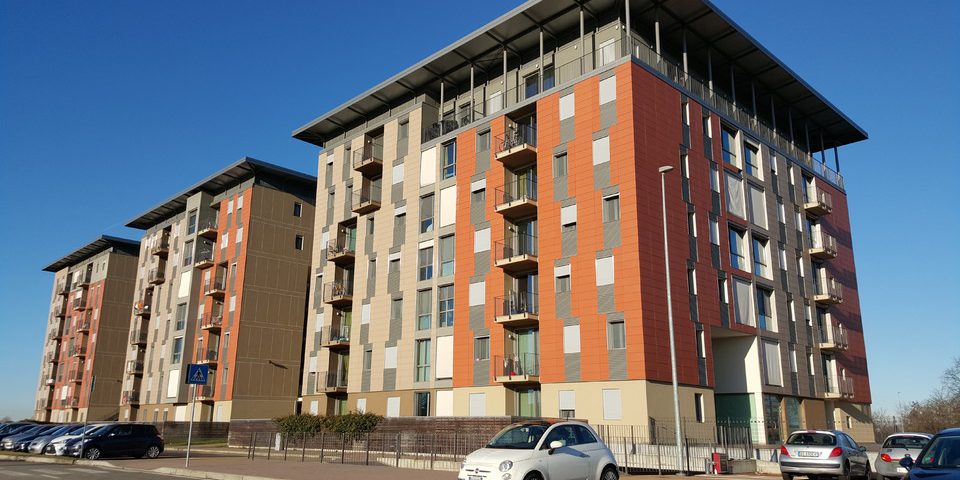 Aerated concrete | Gasbeton
GASBETON is a complete construction system for buildings characterised by energy saving, sustainability and interior well-being. The system is designed using aerated concrete technology (also known as cellular concrete), which is a construction material obtained by mixing a few simple raw materials of natural origin. This material is based on the sustainable use of raw materials and low-consumption production processes. The light and resistant material enables the construction of larger blocks, which speeds up the installation process. From an executive point of view, construction is simplified by the dimensional precision (+/- 1 mm) and homogeneity of the material, which speeds up installation and permits a significant reduction in the use of mortar and plaster. GASBETON is also highly workable, facilitating the cutting and shaping processes that are essential on every construction site.
GASBETON, thanks to its wide range of products and specific solutions, makes it possible to create highly insulating external curtain walls, load-bearing walls, even in seismic areas and fire-resistant walls. It is the ideal system for civil, industrial and commercial applications. GASBETON masonry offers excellent thermal insulation levels in both winter and summer, excellent soundproofing characteristics, incomparable levels of fire resistance with very limited thicknesses and, thanks to its natural composition, GABSETON guarantees the absence of harmful emissions.
CHARACTERISTICS
GASBETON ACTIVE is the lightweight, super-insulating block for creating curtain walls, ideal for the construction of NZEB or passive buildings without the need to add thermal insulation.
ENERGY is a block that maximises thermal and acoustic insulation for single-layer walls, while EVOLUTION is suitable for soundproofing and fire-resistant internal partitions and for load-bearing external walls in non-seismic areas. Finally, SYSMIC is a block with a structural load-bearing capacity of over 50 kg/cm2 specifically for load-bearing walls in seismic areas. The GASBETON range is completed by mortars as well as accessories for the installation of special blocks, such as IDRO, which prevents the formation of damp, prefabricated lintels and perforated blocks for reinforced stiffening.
GALLERY