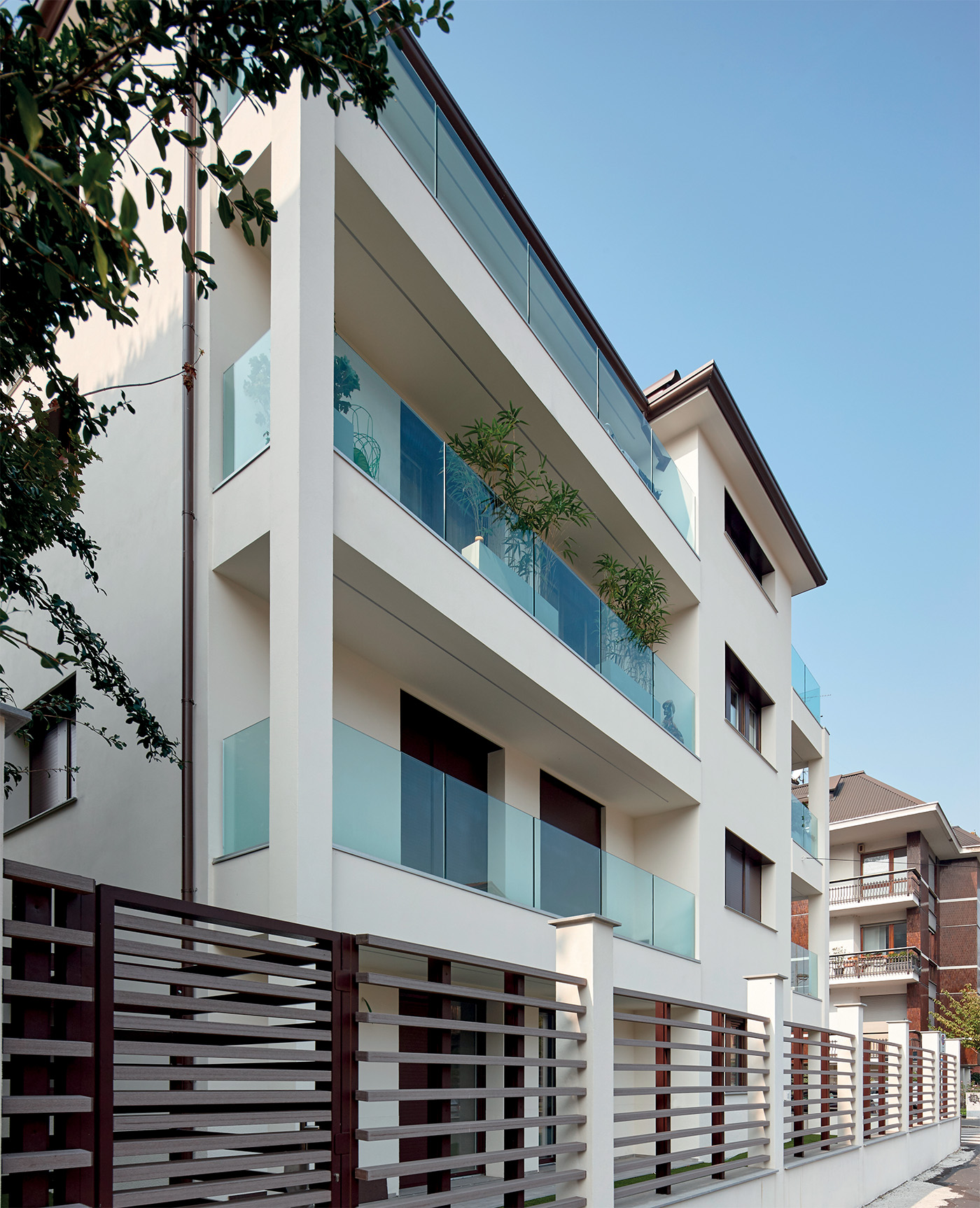 Glass balustrades | Garda FS
Aluvetro offers different types of glass balustrades, suitably tested in accordance with the most stringent standards. Each element is designed to ensure rapid installation while never neglecting an aesthetic performance in line with today's architecture. Transparency, minimalist and essential design make Garda balustrades suitable for any setting, in new projects, renovations or building refurbishments. They are customizable and available with and without handrails. The anodized profiles are suitable to guarantee exposure to the aggressive urban or marine atmosphere. Aluvetro guarantees total compliance with the current standards. The references are different and present in the NTC 2018 and in the framework of UNI standards. All Garda system products are tested in workshops accredited by the Ministry of Public Works and have passed tests on dynamic and static loads of up to 4.5 kN/m (Thrust up to 300 kg/m). In addition, the balustrades have passed tests, obtaining a declaration of conformity in accordance with current technical standards for construction.
CHARACTERISTICS
The balustrades of the Garda line differ in the type of installation. Garda FS is installed on the front of the slab on balconies and terraces and therefore guarantees a larger floor area. The system can be installed with six different layers of tempered and laminated glass as well as numerous colour combinations and different surface finishes, Colours, opaque, partially opaque or shading silkscreens to guarantee privacy. Each solution can be combined with the use of LEDs. The uses are for residences or condominiums, fences, terraces, swimming pool edges, mezzanine areas, hotels, shopping centres; even in stadiums or sports centres, glass parapets guarantee maximum transparency and resistance, without hindering the view of things happening.
GALLERY