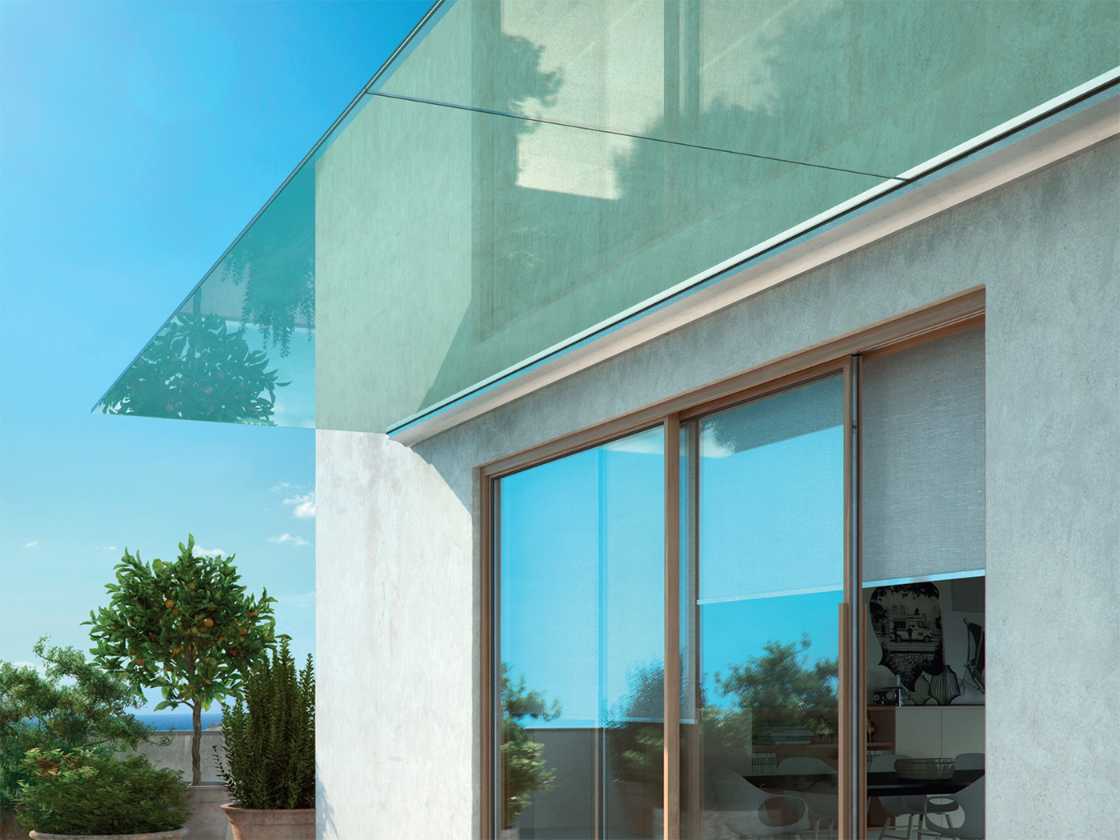 Glass canopy | Lamina
In addition to the different solutions for glass parapets, Aluvetro also supplies glass canopies, such as the Lamina canopy, an evolution of the classic version of a canopy equipped with tie rods.
CHARACTERISTICS
The glass canopy offered by the company uses laminated and hardened glass, the capacity is certified and can have a projection from 80 to 130 cm. In addition to having a protective function, it is also ideal as a sunshade element and as a shielding element on windows and entrances, with the use of opaque glass, to meet the regulations on energy performance. It is easy to install and the company describes all the installation steps gradually in a clear and simple way.
GALLERY