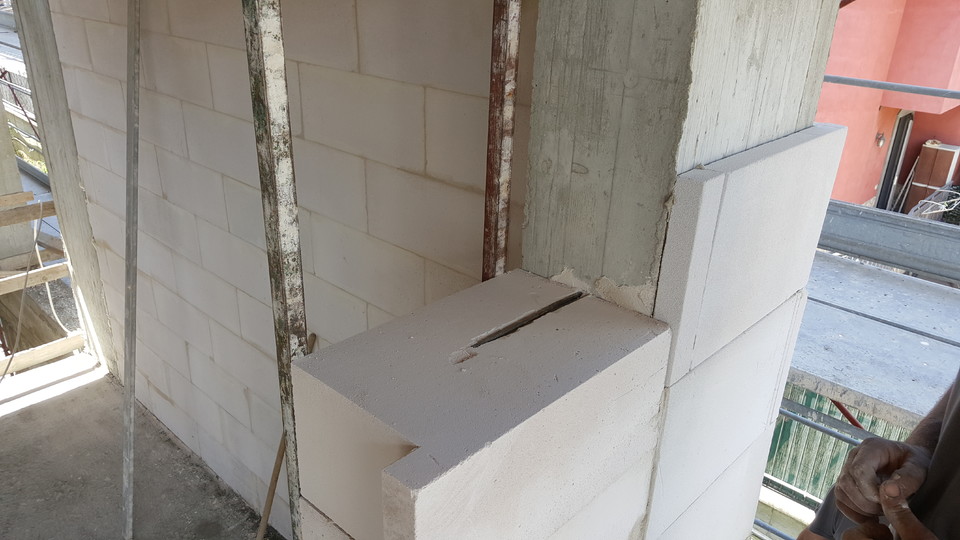 Anti-mold and Insulators
The Bacchi spa company pays great attention to living comfort and healthy indoor environments, for this reason it has developed a series of products that can improve the quality of the external environment in an effective, quick and simple way, but with great attention to the preservation of health. The three main factors that create most of the environmental and health problems are humidity, mould and heat loss. Bacchi specifically addresses these factors with solutions that can be applied to the internal surface of pre-existing masonry, creating a sort of internal coat, with lime based insulation, which reduces heat loss, without the use of steam braking, thus making the cladding breathable, dry and free of mould.
CHARACTERISTICS
The B/SANA mildew protection system consists of a special mineral panel to provide protection against mould and moisture. The B/SANA connecting wedge is a panel with variable thickness that enables the correction of thermal bridges from the inside. The system for internal insulation in B/ISOLA calcium hydrates consists of a capillary active calcium hydrate insulation panel, which is glued to the existing masonry and then smoothed with specific MYKOLL adhesive/levelling agent. The B/TERMO external insulation system is used for ceiling insulation of the floors on cold and fire-bearing spaces or for correcting thermal bridges in the case of single-layer external masonry with Gasbeton blocks. MYKOLL adhesive and levelling compound is a premixed powder product designed to be used for gluing and levelling mineral insulation panels. The BIOFINE bio finish is suitable for performing a breathable and healthy foamed internal finish. The certified plaster net is used to prevent micro cracks in the skimming during its hardening. MUFFY SPRAY anti-mildew and antisporum products are used to remove spores and moulds from masonry surfaces before gluing mineral insulation panels.
GALLERY