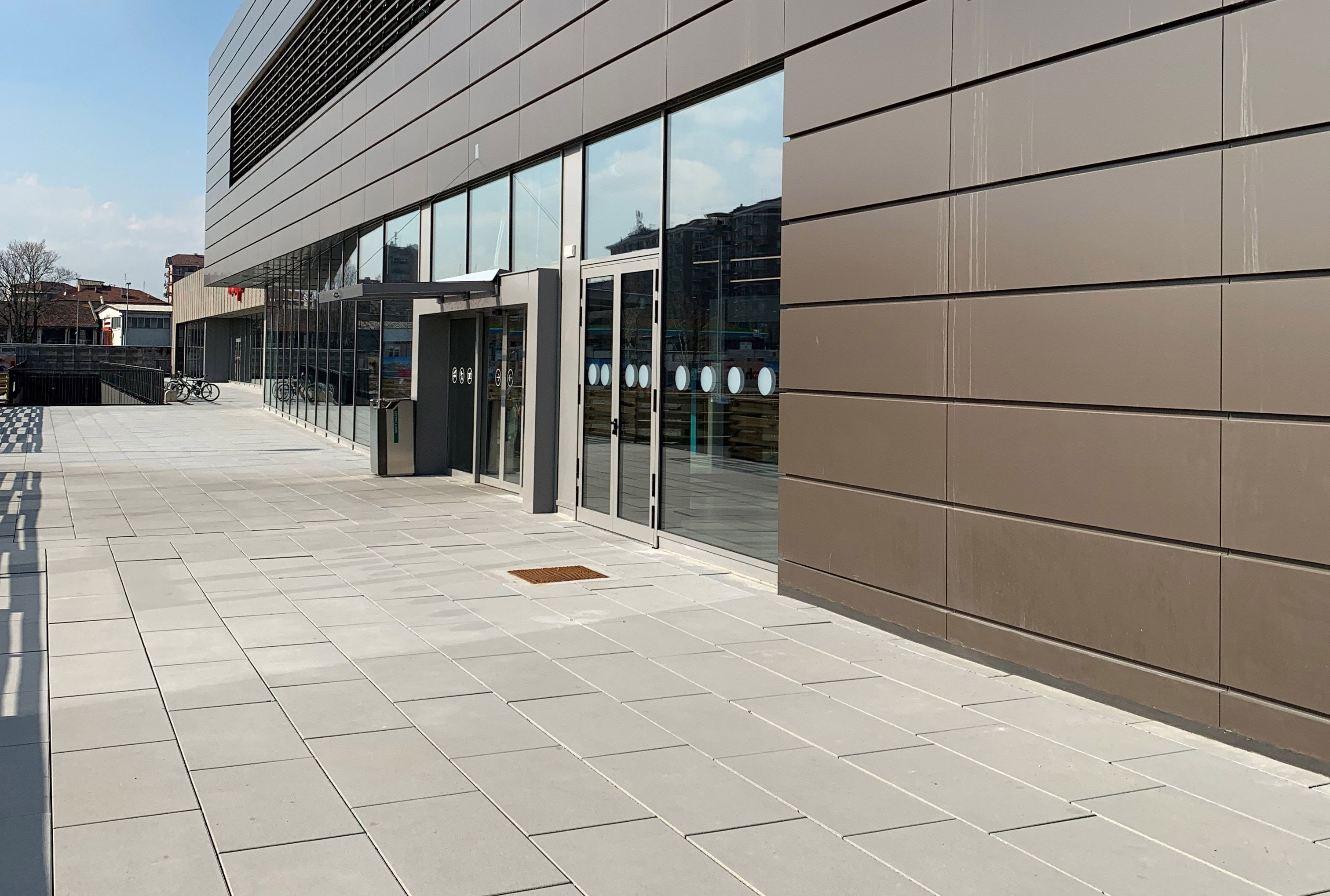 BIG - Large format slabs
BIG is the Pavesmac large format flooring system, consisting of large slabs, for both public and private works, the result of the union of resources and skills of three of the most important companies in the sector.
Characteristics
BIG is a completely new line of large-format flooring that uses cutting-edge technologies. The strong points are precisely the technical contents, the extreme aesthetic quality and the exceptional modularity, thanks to which it is possible to achieve remarkable performance targets, resistance over time and harmonious integration in any architectural context. The 12 cm thickness of the slabs is one of the winning features of the BIG line which, together with the NEXUS system, a system of interlocking spacers patented in Europe, which increase the resistance and driveway performance. The different colors are obtained with the use of top quality iron oxides and grits, which allow to obtain bright and long-lasting colors. For valuable surface finishes, natural stone is used and, thanks to Stone Tech technology, the slabs also have high durability performances against atmospheric agents and freeze-thaw cycles.
GALLERY