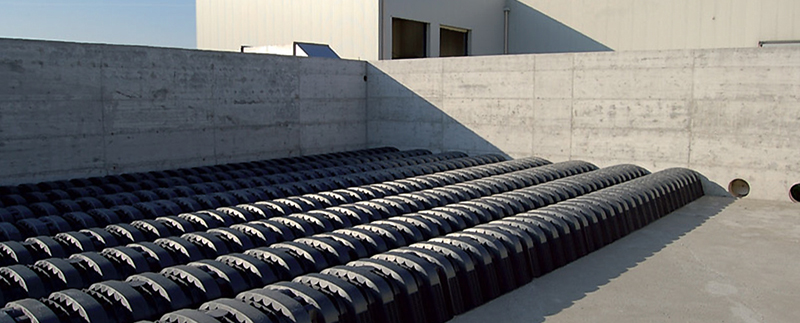 Bio formwork for composting plants
Geoplast has always guaranteed high quality materials and is even more eco-friendly with its biostabilization and biofiltration systems. Biofilters are made downstream from industrial, chemical, agricultural and composting plants, with the function of eliminating harmful substances and smells that are released into the air during the processes.
CHARACTERISTICS
Biomodule and Biodrening are the ideal solutions for the creation of air diffusion systems in biostabilization plants. They guarantee perfect biofiltration and remove unpleasant odours. Both are made of polypropylene, which gives high resistance to the elements. The Biomodule formwork is also made up of nozzles that guarantee a uniform diffusion of air inside the floor for accurate filtration.
GALLERY