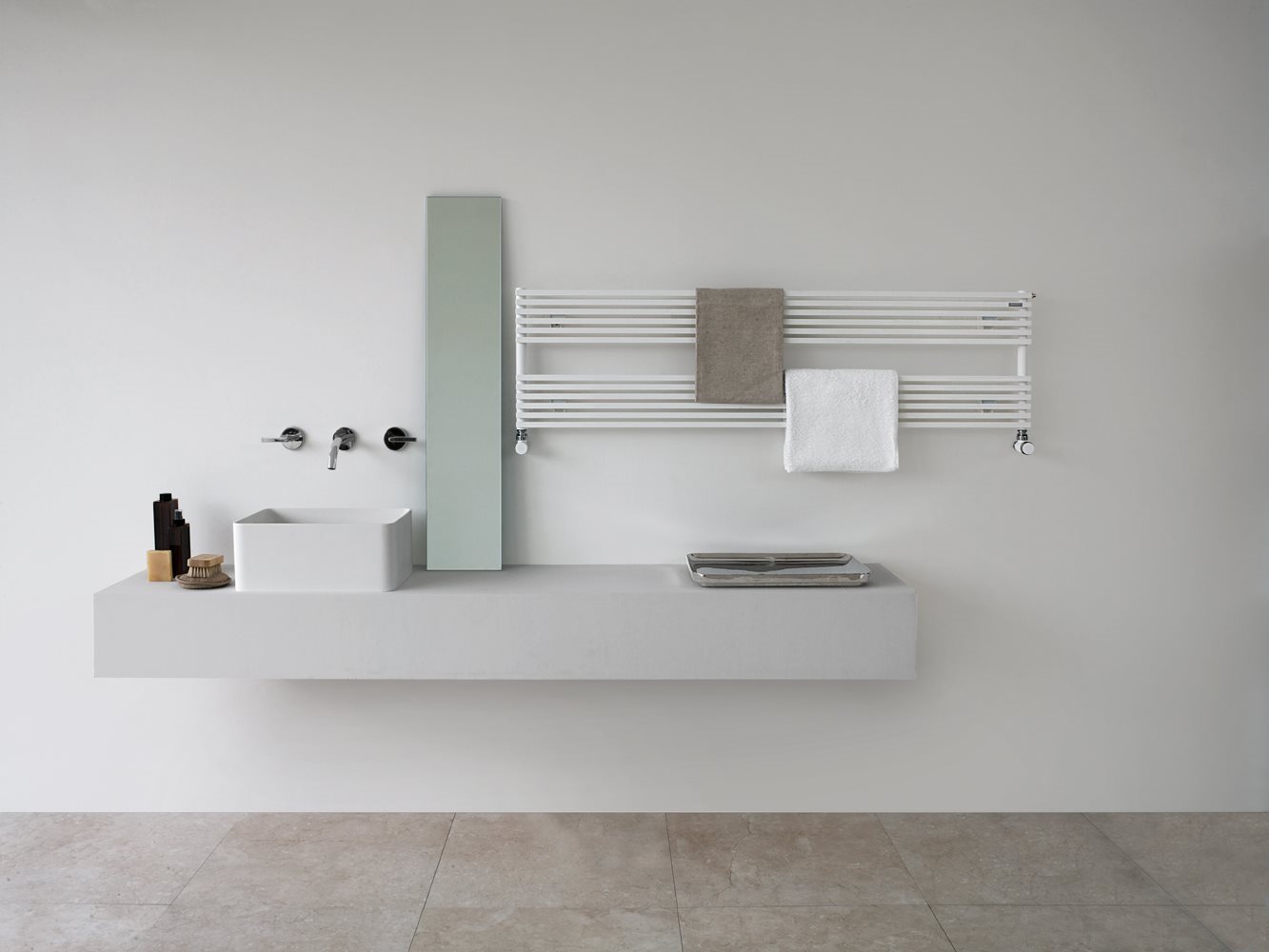 Caloriferi and traditional towel warmers | Basics
Giving the heater a new identity has been the primary objective of Tubes's mission since its inception, and the Basics collection is its first concrete expression. Its lines are dominated by the tubular element, based on traditional schemes, but with an innovative approach from a conceptual, formal and aesthetic point of view. At the beginning, the choice of steel as the base material, the reduced diameter of the tubes, the wide dimensional and chromatic selection were all innovative.
CHARACTERISTICS
Smart, available in hydraulic, electric and mixed versions is made up of tubular elements arranged horizontally and interspersed with regular spaces. Basic 14, which also has variable functioning stands out for the breadth of choice made available by the three types and the flexibility of use. Basic 20 differs with regard to the diameter of the tube, as does Basic 25. Ritmato has a horizontal development characterized by the regular "rhythmic" arrangement of the elements, which is the functional and aesthetic feature. Color X is characterized by its discreet and minimal appearance thanks to the thin section of the tubular elements of 10 mm. Ixsteel has the same characteristics as the previous one but its elements are made of polished stainless steel. Kubik made of carbon steel is based on the contrast of squared and round lines. Aesthetic uniformity and essential dimensions are Planet's characteristics.
GALLERY