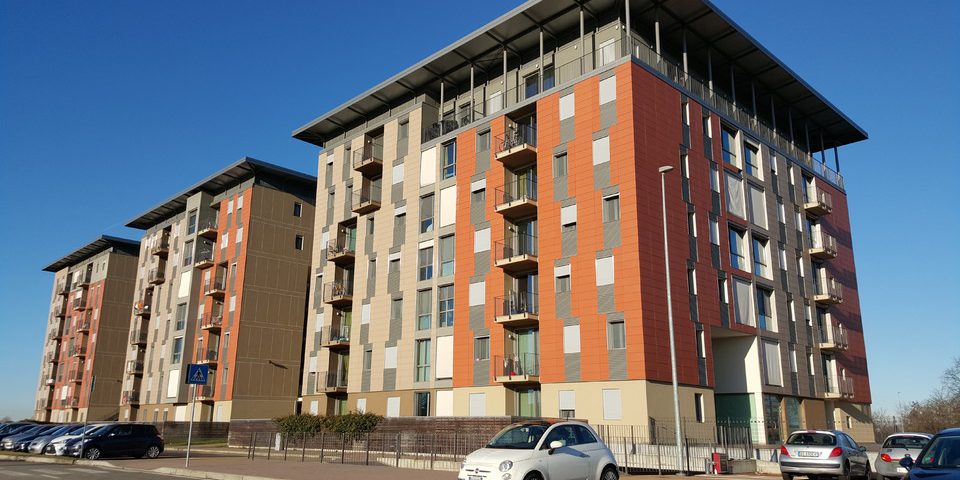 Cellular concrete | Gasbeton
The Gasbeton Cellular Concrete is a construction product obtained by mixing a few simple raw materials of natural origin. Only 1 m3 of raw material is used to produce 5 m3 of Gasbeton. Gasbeton represents an innovative construction system for the creation of external and internal walls, which can be load-bearing or simple as a curtain wall, for both civil and industrial uses, even in areas with high seismicity. The walls made with Gasbeton blocks are very light but at the same time very resistant, offering excellent values of thermal insulation both in winter and summer, excellent performance of acoustic insulation thanks to its cellular structure and unparalleled levels of fire resistance with very low thicknesses. In addition, the natural composition of the product ensures the absence of emissions of VOCs and radioactive substances and therefore represents a solution, as well as environmentally sustainability that is also healthy for the inhabitants. From an executive point of view, the construction is simplified by the dimensional precision (+/- 1 mm) and by the homogeneity of the material, which speed up the installation and enable a significant reduction in the use of mortars for bedding and plastering.
CHARACTERISTICS
The types of construction elements in Gasbeton Cellular Concrete are many and can offer a variety of solutions for any field of use. Active is very light and robust, offering excellent performance both in winter and summer for the construction of external walls of nzeb and passive buildings without the addition of thermal coats. Energy is the brick that optimizes thermal and acoustic insulation performance for single-layer curtain walls, without the addition of thermal insulation. Evolution is suitable for soundproof, fire-resistant internal partitions and for load-bearing external walls in non-seismic areas. Sysmic is a brick with a structural bearing capacity of more than 50 kg/cm2 specifically designed for load-bearing walls in seismic areas. Thanks to a special formulation, Idro block is used to make the first course on the floor or foundation, it eliminates the thermal bridges at the base of the walls and at the same time inhibits the transmission of any rising humidity from the screeds or foundations. B/Termo is an insulating panel made of calcium hydrates specifically for the insulation of thermal bridges due to the reinforced concrete structures of buildings. Mortars, Adhesives, Accessories and Plugs for Gasbeton make it possible to maximize the effectiveness of the installation of construction elements and the fixing of loads on the walls.
GALLERY