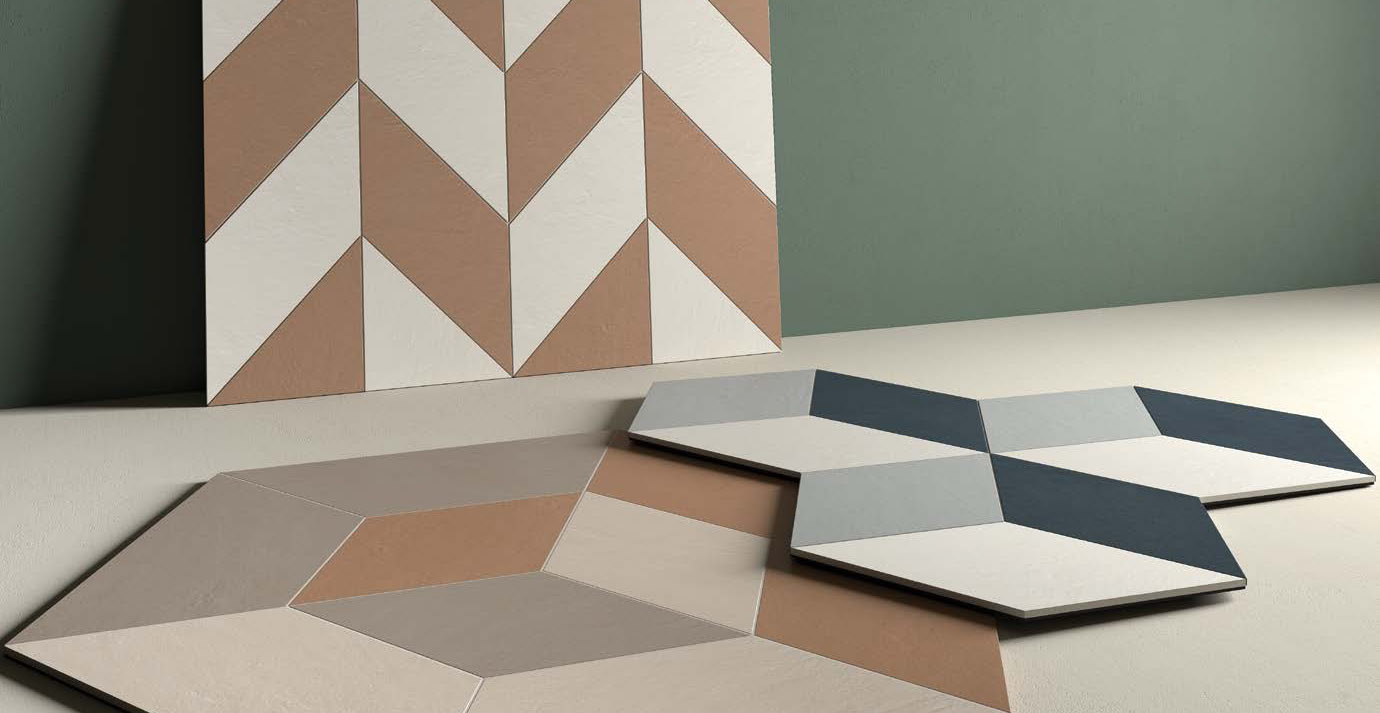 Color studio
For the first time, Porcelaingres opens the doors to colour, refined and soft hues inspired by natural elements, and which at the same time perfectly fit in with other materials in the range. Naturally desaturated, the 8 colours in the collection create a true colour system that lets you coordinate shades in different ways, as the warm and cold nuances complement each other perfectly, without looking forced. The textured and matt surface also comes to life in the light, with a soft glow that livens the material, making it unique and unconventional.
The company is proposing a hand-made cut design to emphasize the mixing & matching among the various colours: squares, triangles, diamonds, rhombuses, trapezoids, mosaics and strips of different sizes constitutes the basic ingredients, which come together to create more or less complex patterns and entirely original effects.
In addition to the variety of colours, the 45° cut of the square, the triangle and the diamond allow these three shapes to be combined in order to create numerous possible interpretations, just as the rhombus and the trapezoid cut at 60° can be combined to tell other stories.
The patterns generated by these combinations are classified as either regular or random. The regular ones are based on repeated decorative units that always create different geometries, while the random ones are more free and emotional combinations, and are rendered possible thanks to the consistency of the collection's 8 nuances, which are perfectly balanced and can be effortlessly combined.
GALLERY