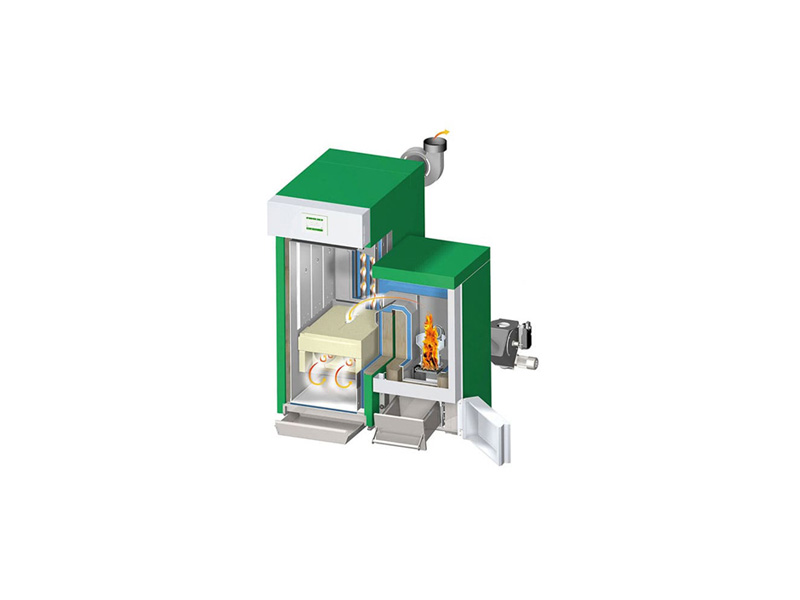 Combined Wood / Pellet Boilers | Herz
Advanced technology has allowed Herz to create a line of combined pelletfire boilers, or a combination of a wood-fired boiler with a pellet burner. Furthermore heating with this type of is made even more comfortable, guaranteeing the possibility of a continuous automatic heating even after the total combustion of the wood, In case of further heat demand at the end of the wood combustion, by the accumulator or the heating circuit, the pellet boiler can be activated automatically upon request.
CHARACTERISTICS
La Herz pelletfire 20/30/4, thanks to the separate combustion chambers, it gives the possibility to choose, at the moment of need, in a very flexible way, which type of fuel to use, between wood and pellets for operation. Herz offers for each type of space or environment different variants for loading pellets: loading with flexible auger, suction or manual. with the pellet boiler that can be connected subsequently it is possible to foresee the use of pellets as fuel in the future, this thanks to the wood boiler with flange for pellets.
GALLERY