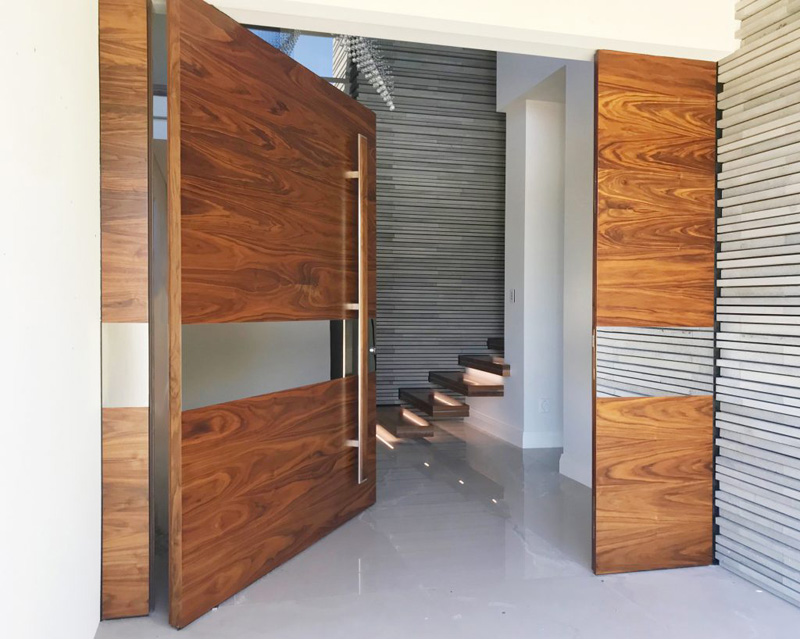 Compact hinge for swing doors | System One
FritsJurgens System One is the ideal combination of durability and quality. It stands out for its simplicity, has a single swivel point, and guarantees a rotation of 360° or 90°. The System One hinge system for swinging doors is particularly suitable for high and large doors with a load capacity of up to 500 kg. These hinges are practically indestructible and made of high-performance materials. They do not require any kind of maintenance and guarantee maximum resistance to corrosion. The System One product is designed to be invisible, robust and resistant. The line of hinges for swing doors consists of three different systems, and System One is the most compact, where the hinge acts as a swivel point. In all the systems, however, there is a total absence of structural elements, both in the ceiling and in the floor: the systems are fully integrated with the door. By installing a small floor and ceiling plate, the system is virtually invisible.
CHARACTERISTICS
In addition to being invisible, System One does not require any space between the door and the wall and the space for installation is 4mm at the top edge and 13mm at the bottom edge. The minimum vertical clearance required for installation depends on the width and thickness of the door relative to the location of the hinge. As far as the pressure load is concerned, the hinge system for swing doors is fixed to a floor plate which, with a 500 kg door, produces a pressure load of 2.33 N/mm2. FritsJurgens has a range of hinge systems that can be used on one-way, two-way and 360° rotating doors, doors with adjustable closing speeds and doors with or without stop positions.
GALLERY