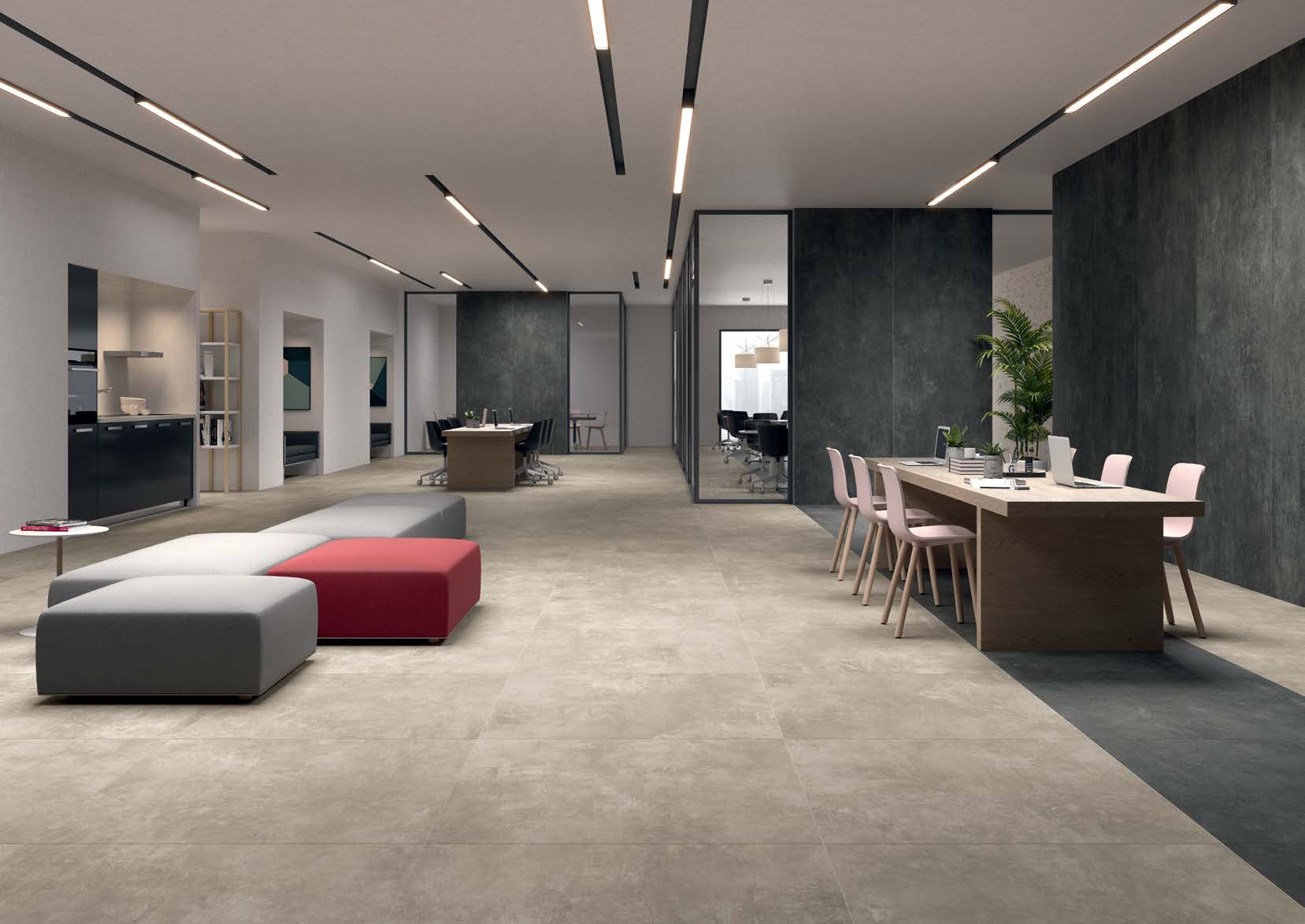 Concrete
SOFT CONCRETE
A live material, moulded by time, day after day, building up innumerable nuances that mark each slab, making it one-of-a-kind. The shifting variety of the faces of the slabs offers distinctive combinations for a strong realism and a personality unique to the flooring. The natural appearance of the surface, at once highly textured and soft, lends itself to contemporary and shabby chic interiors, as much as country and retro settings.
URBAN GREAT
In their quest for perfect colours and format evolution, Porcelaingres has reached new horizons with their Urban Great collection. Increased sizes, expansive surfaces for exquisite furnishings, now part of a new generation of large formats, with a thickness of just 6 mm to reduce environmental impact, both in the production and transportation of the material.
URBAN
We live surrounded by ideas. The precision of architecture, which lets us change the horizon and make it our own; the power of design, capable of creating a space starting from a unique perspective. The cement of the sure, unchanging foundations beneath our feet, on which the city rests, and our lives unfold. It's from the streets, from these glass and iron horizons, from the character of cement and dynamism of city life that Urban is born, the new collection from Porcelaingres.
JUST CEMENTI
The collection Just Cementi, which draws its inspiration from elegant architecture and from the typical young look of modern lofts, evokes the authentic "city-life-style" of contemporary times. This line is available in a wide range of concrete grey shades and in two surface structures offering endless creative solutions: the main collection just grey was achieved ad hoc thanks to its varied shades of colour.
GALLERY