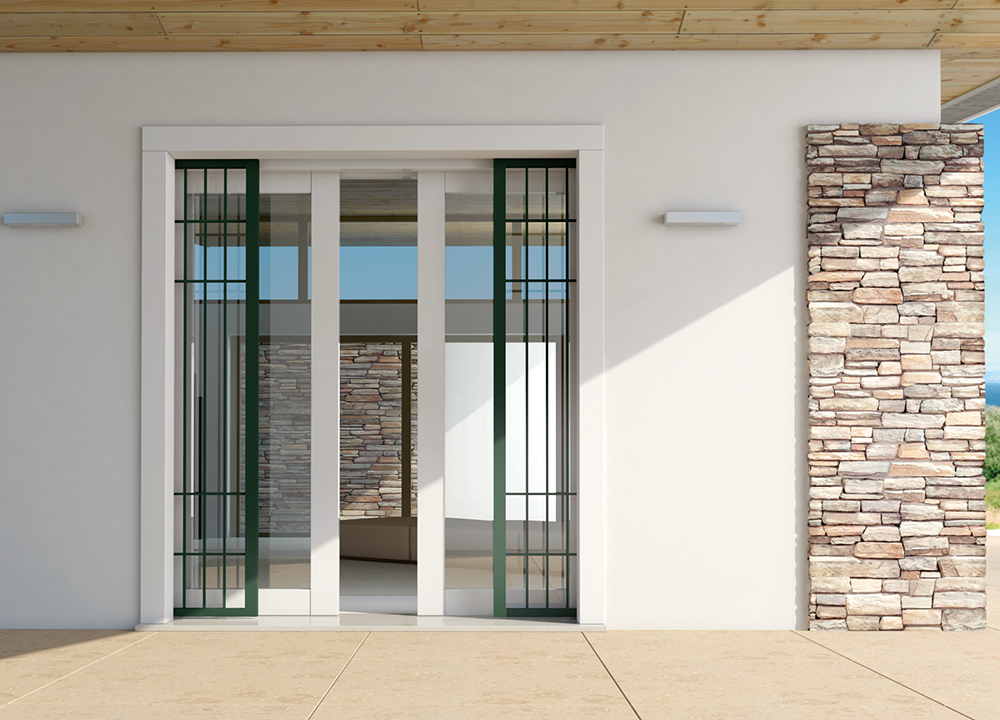 Counter frames for external doors
Comfort and functionality are important aspects in all areas of the house. ECLISSE offers a whole range of solutions specially designed for the exterior: shutters, lifts and sliding railings. Windows that are unalterable in time even in extreme weather conditions, with the possibility to choose versions combined with two sliding elements in the same frame.
CHARACTERISTICS
The ECLISSE outdoor frame is a universal structure that can accommodate different types of sliding. Alzante is the ECLISSE solution for one or two-door windows and French doors is a system that allows to obtain the maximum internal lighting with the minimum waste of space, allowing to make internal and external really communicating. Inferriata is the system that combines the security of a lattice with the functionality and aesthetics of a sliding retractable system. Persiana is the sliding blackout proposal, which allows to obscure the passage keeping clean the exterior facade when opened. Thanks to the flexibility of the exterior frame ECLISSE it is also possible to accommodate two sliding systems inside the same frame, crando le combinazioni Alzante+Persiana, Alzante+Inferriata e Persiana+Inferriata.
GALLERY