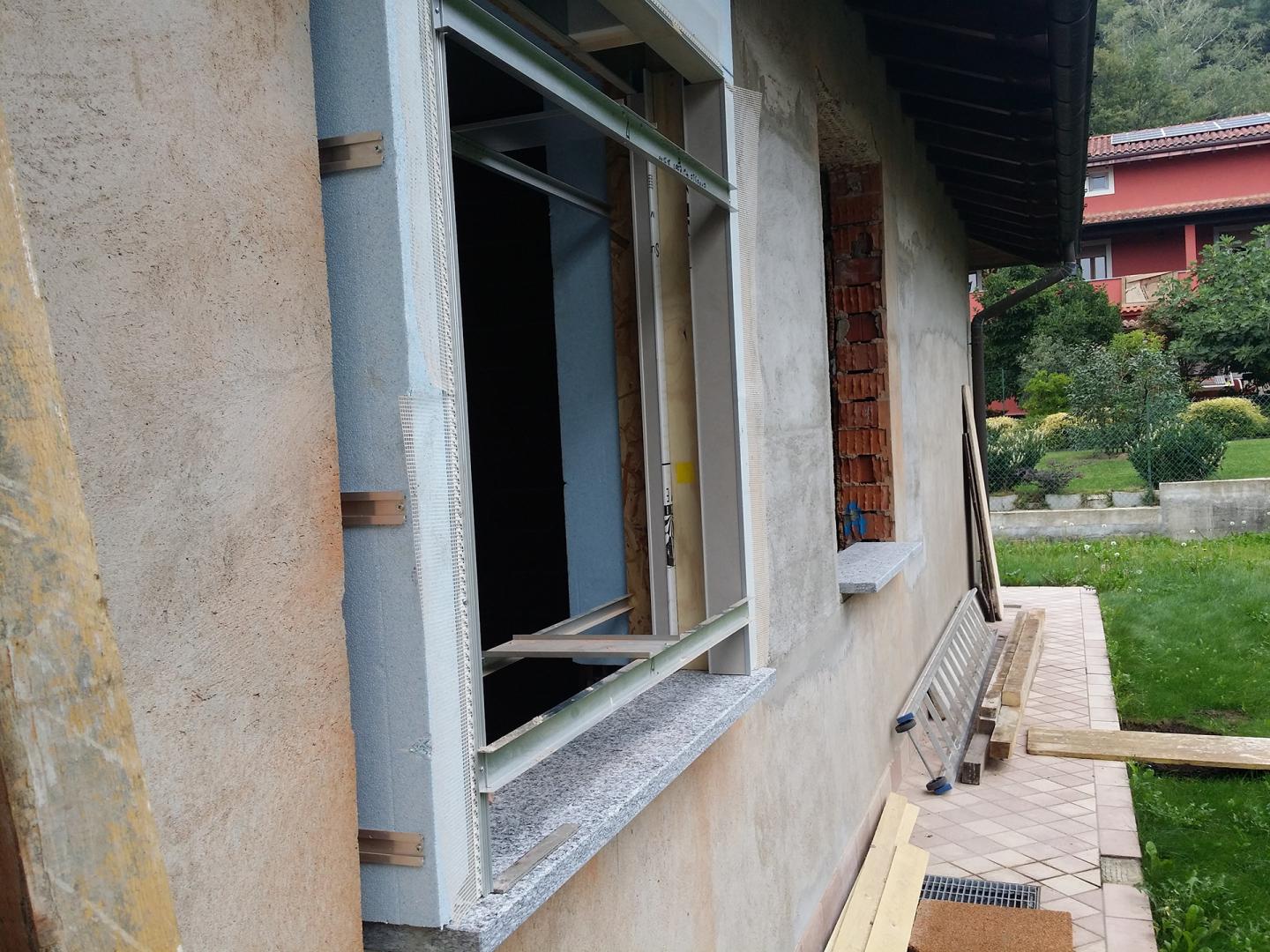 Counterframe for shutters
The De Faveri counterframe system offers different variants, consisting of either insulated monobloc, which can be ready to level or designed to work on a cantilever or by means of galvanized steel columns. This makes it possible to apply the products on any model, designing the application and accompanying it with the right product.
CHARACTERISTICS
The Amiko+C1 Super system is the ideal solution for the application of shutters and blinds on coat, both for windows and balcony doors. Designed to work as a cantilever on the masonry and flush coat, fixed by clamps to the wall or dowels sized on the thickness of the coat, it enables a firm anchorage of the Dark/louvred even when the thickness of the coat is important. Inquadrata Blokko is the insulated monobloc with the visible surface ready for levelling, to be carried out on site after installation, so as to balance it evenly with the rest of the coat, it can be flush with the wall and in the middle of the wall. The frame shutters + C1 Super are formed by a galvanized steel profile shaped to accommodate the frame of the dark; it develops on 3 sides and is anchored to the masonry by clamps, to wall or to dowel, sized according to the thickness of the coat and are positioned in the design phase where they will then be screwed on the frame fixing screws, for better anchorage.
GALLERY