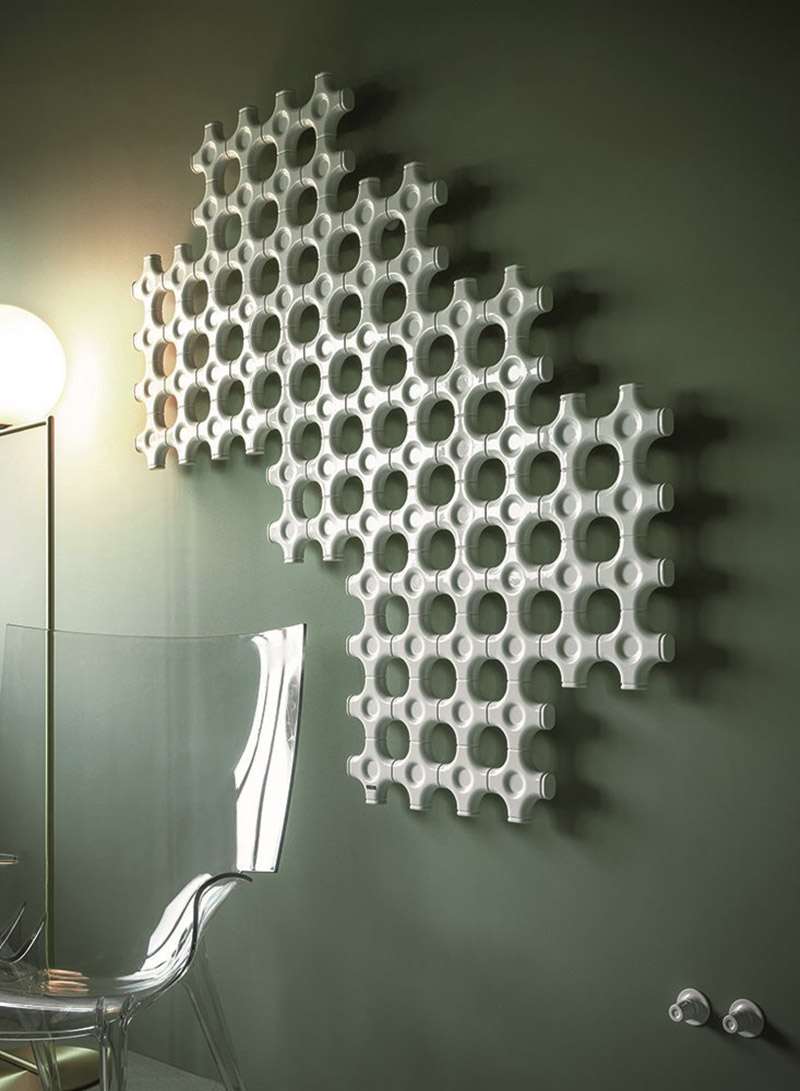 Design towel warmers and radiators | Elements
No longer a technical or decorative radiator for its own sake that seeks a reason to exist in an expressive movement alone, but above all an element that interacts with space and helps to define its form and character. With Elements Tubes,a series of products have been developed that are fully integrated into interior design projects.
CHARACTERISTICS
T.B.T is a simple tube with significant dimensions, covered in chromed or painted brass. The elements of variable length can be installed individually or combined with groups of two or three, both vertically and horizontally. Montecarlo is both a system component and a furnishing element in which the technical and aesthetic parts correspond. Radiator towel warmer available in horizontal, vertical and square versions, it is at the same time an elegant open container. The Step-by-Step heater represents an important architectural element, which, depending on the circumstances can be discreet or the protagonist of the space. RIFT is a radiator of essential elegance, formed by two different extruded modules that can be combined to form a composition. Agorà was created on the basis of the need for a product that would combine a strong industrial inclination with an emotional design. Trame is remarkable for its dynamism and for its extreme aesthetic purity. Soho is a reference to the shape of the classic radiator, using the module that is repeated, even in the Bathroom version. Plasticity and sensuality are combined in Milano, whose sinuous and sculptural structure synthesizes the desire for experimentation. Square is characterized by its light aluminium structure which is only 28 mm thick. ADD-ON is a recyclable aluminum radiator whose main feature is a 12x24cm element, based on the principle of modularity as well as offering multiple compositional possibilities.
GALLERY