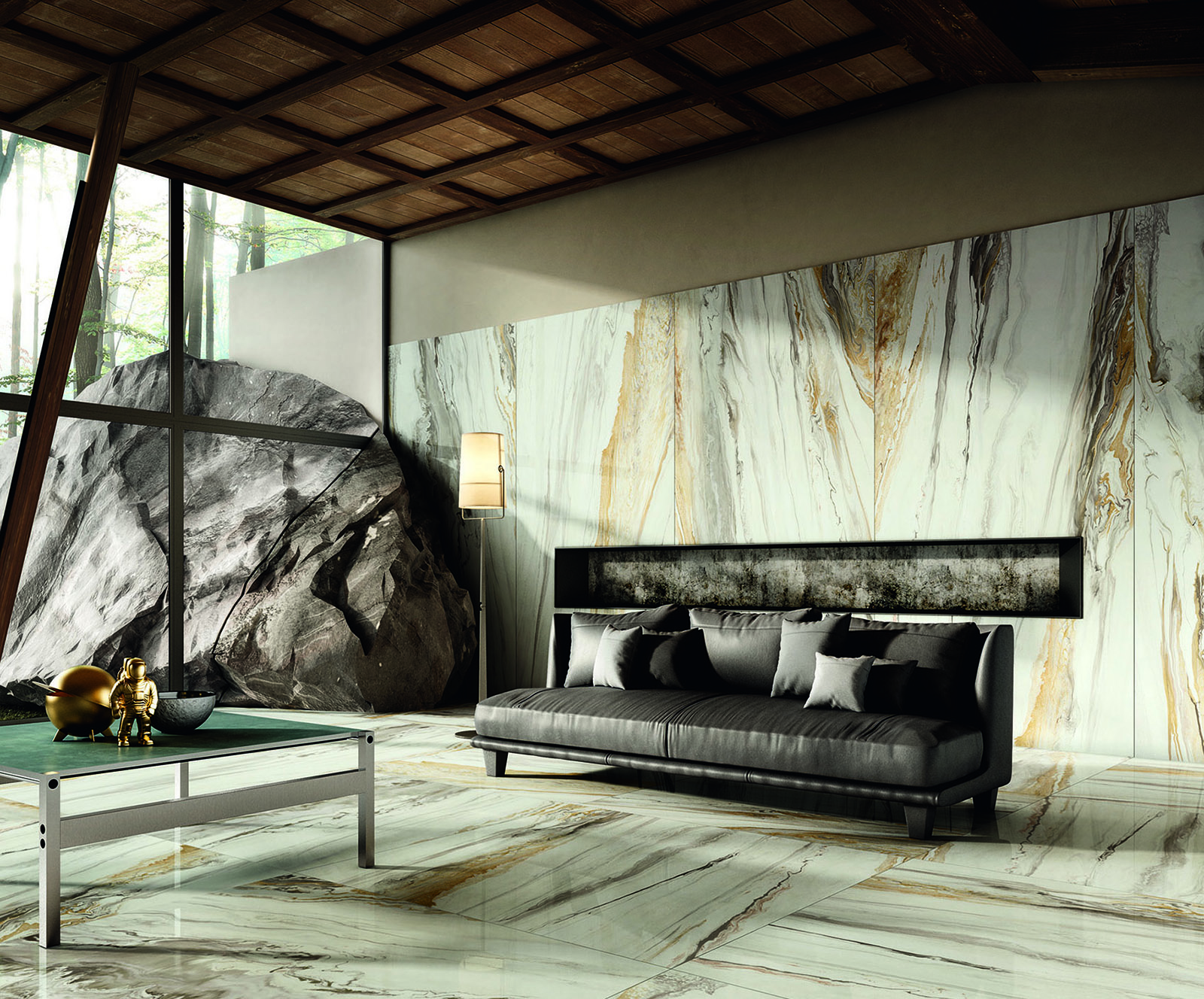 Diesel Living
The partnership between Iris Ceramica and Diesel Living gives rise to new icons of Italian-made design.
Both brands, world leaders in their fields of business, were excited about the project right from the start, ever since it originated with the trendsetting Vicenza-based brand's proposal to establish a partnership and create innovative new ceramic coverings in 2015 and 2016.
The two partners' creative teams discussed the guidelines and put together two apparently unrelated vocabularies to give ceramic surfaces new expressive potential and a new identity.
Their research focused on the future of living, combining the fashion and design know-how of Iris Ceramica and Diesel Living to create surface coverings in the urban and industrial style typical of today's vocabulary.
To truly appreciate the project, consider the roots of design, identifiable in the eclectic, evocative selection of materials inspiring the collection, including concrete, glass, metal, cloth, jute and canvas.
The two brands' acknowledged ability to experiment, combined with the distinguishing features of design proposed by the Diesel Living style office, is now applicable to interiors of all kinds thanks to the many collections. Innovative moods in high-tech porcelain and ceramics for coverings complete the idea of the Diesel Living spaces' living, a project open only to big names in Italian furniture, lighting, accessories and fabrics, now enriched with Iris Ceramica.
The success of the project was only to be expected, in view of the experience of the companies involved, and the contemporary home can now be considered truly complete thanks to the lived-in finishes and vintage flavour of the Diesel Living with Iris Ceramica collections.
GALLERY