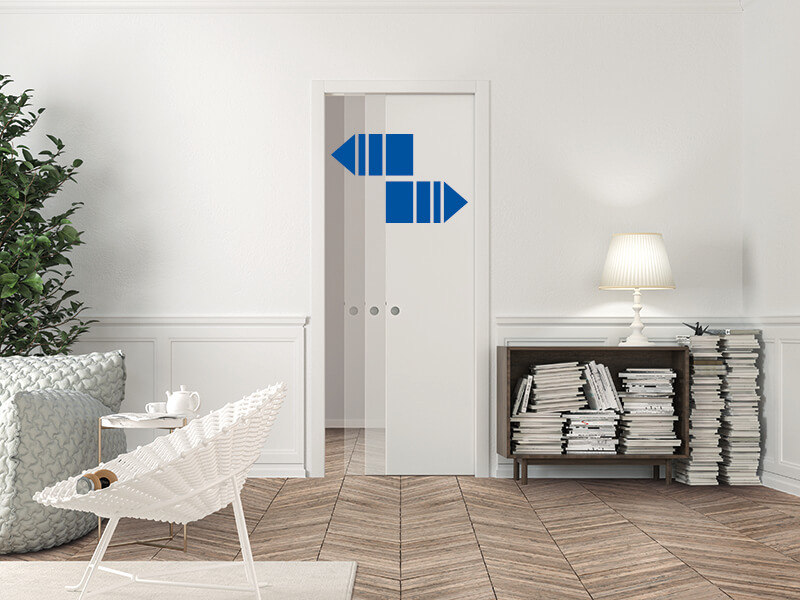 Doors and Accessories
In addition to its range of counter frames and frames, ECLISSE offers a wide range of doors and accessories that allow you to complete the entire sliding door system or swing door.
CHARACTERISTICS
Among the door panels proposed by ECLISSE: semi-finished tanganika doors, laminated doors, lacquered doors, primer doors, Alkorcell®doors, doors with wood essences and sliding glass doors.
For closures and handles you can choose between the models Easy and Cassiopea for sliding doors, Cassiopea for swing doors, a wide range of handles for sliding and hinged glass doors, retractable closures for hatches and technical compartments and certified fire doors closing kits.
Among the accessories: the mono- and bidirectional slow-motion motors ECLISSE BIAS® and ECLISSE BIAS® DS, the synchronous double sash to open and close the doors of the models Extension acting on a single door, kit of support and gaskets for glass doors with jambs and without jambs, Self-closing (for sliding) and door closing (for hinged), motorization e-motion for sliding doors and Profile Security.
Designed for the installer, finally, are the coupling pair kit (to get a double door model joining two models with single door), the handle that facilitates the handling of plaster models, electrical boxes specific to the models with LIGHT system and the profile key subject, to remove the ripped profile and to correct height errors in the installation.
GALLERY