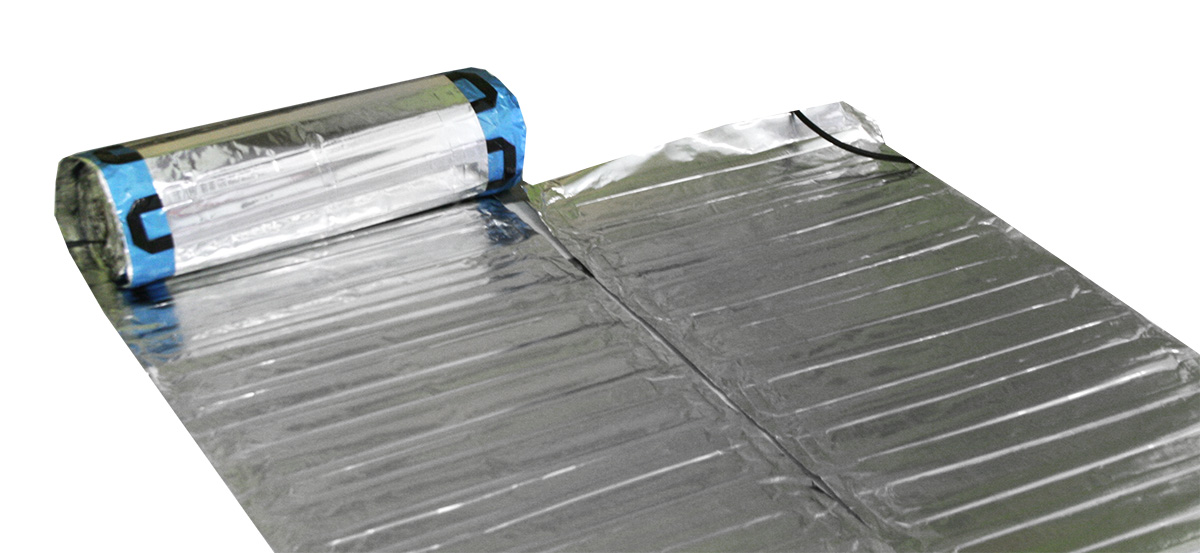 E-Membrane Floor Radiant Heating System
The Easytech company, among its quick, reliable and ecological solutions among heating systems, proposes e-Membrane Floor, a high-performance radiant system that requires no maintenance costs and guarantees maximum well-being.
FEATURES
The system is designed to have greater performance than electric cable or traditional water systems: thanks to a greater heat exchange surface, the distributed heat is uniform over the entire surface, for incomparable comfort. All the energy introduced into the system is transformed into heat thanks to the Easytech management system, significantly reducing energy consumption as well. Installation times are reduced to a minimum, as are assistance and construction work, and can be used for both renovation and new construction. There are two thermal radiant membranes offered by Easytech: e-Membrane Floor Aluminum and e-Membrane Floor net. The e-Membrane Floor Alluminio membrane is ideal for renovations and dry laying, even on existing floors, and is coated with a polyimide film, a very resistant material with elevated thermal properties, and an aluminum coating, studied to heat dry laid floors or floating floors. The e-Membrane Floor Rete thermal radiant membrane, on the other hand, is covered with a polypropylene protective sheath, coupled with a fiberglass mesh, and is the ideal solution for laying with glue or with a low thickness screed, both for external and internal paving. The fiberglass mesh acts as an aggregator for screeds and glues, avoiding breaks and cracks. In both cases, the management of the system is easy thanks to the patented Easytech logics that allow a rapid set up of the system and a completely homogeneous heat distribution.
GALLERY