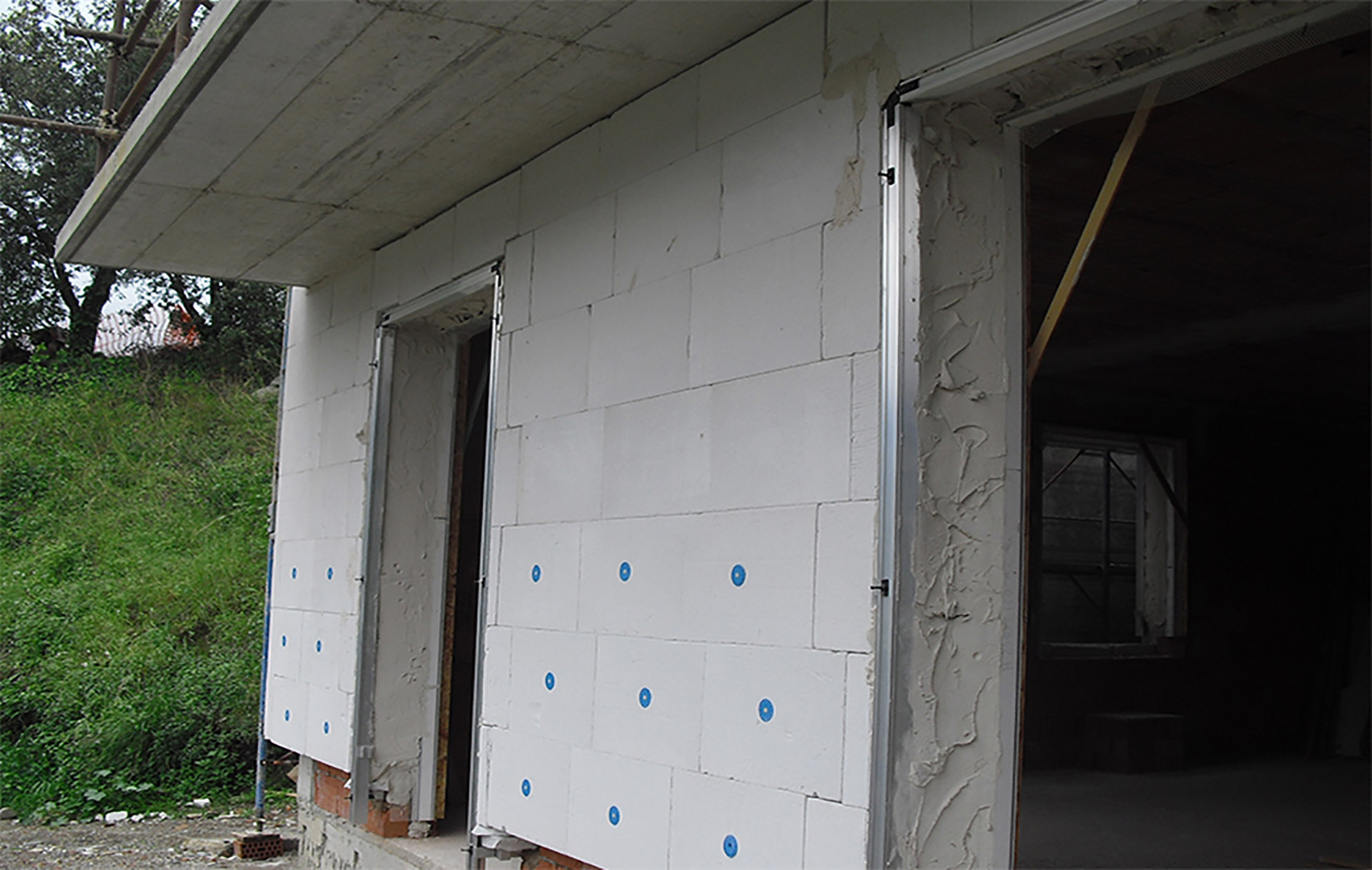 Ecological and breathable insulation
BACCHI's solutions place special emphasis on living comfort and healthy interiors, and are therefore based on a range of products that improve insulation while guaranteeing maximum environmental and health protection. Three factors responsible for many environmental and health problems inside buildings are humidity, mold and heat loss. BACCHI products address these factors specifically with solutions that can be applied directly to the surface of existing masonry, creating a thermal coat (internal or external) with natural lime-based insulation that reduces heat loss, without the use of vapour-barriers and leaving the envelope breathable, dry and mold-free.
CHARACTERISTICS
B/TERMO is the breathable, resistant and safe external cladding system. The panels are glued to the masonry, doweled, trimmed and decorated, creating a solid and highly fire resistant insulation layer.
B/ISOLA is the ideal solution for internal insulation, since it allows the simple installation of a breathable and non-combustible internal coat, without a vapour-barrier, thus preventing any problems related to the disposal of internal moisture.
Finally, B/SANA is the ideal solution for renovating rooms that are excessively humid or where mold develops on the walls. It consists of a special alkaline lime-based mineral panel with high absorption capacity. This special insulation is capable of absorbing excess ambient moisture and acts as a hygroscopic lung. In addition, its pH value does not allow mold to grow on the wall.

All the systems mentioned are provided together with complementary products such as adhesives/glues and accessories needed for the installation, to ensure maximum compatibility between the materials and maintenance of the services, easy installation and quality finishes.
GALLERY