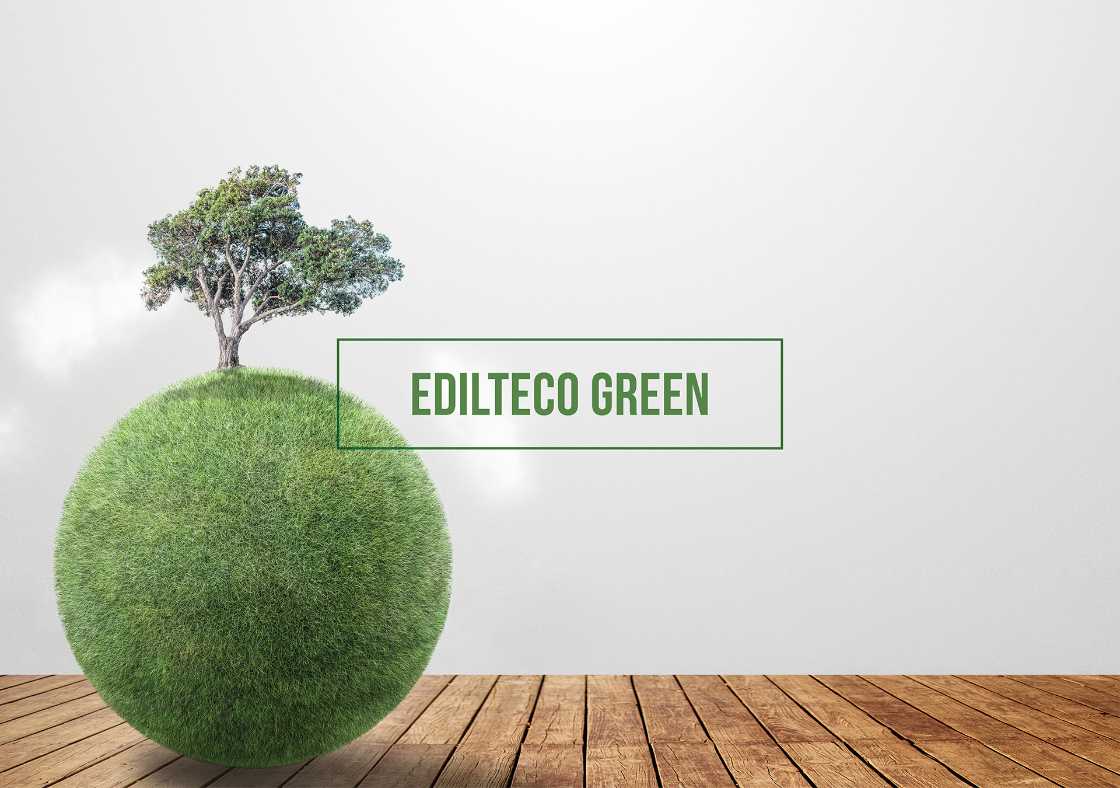 Edilteco Green – EPS 2.0
The latest addition of Edilteco Group is the range dedicated to CAM certified products containing up to 90% of recycled material. The revolution of this Green line concern EPS, no longer virgin, but regranulated. Many years of research have led to an ecological and eco-friendly solution that guarantees the same performance as virgin EPS.
Characteristics
The quality of our products depends mainly on the EPS bead: it must be "closed cell" in order to ensure the absolute non-absorbency. Through a special process, selected virgin EPS scraps (coming from boards, food containers, etc.) are treated "ginned" and restored to their original structure. Thanks to this process, the bead's structure remains intact, continuing to guarantee its impermeability and performance. No compromise: the quality is always the same, but in addition, the Green line products allow to save on your bills and "clean up the planet". How? By reducing CO2 emissions by improving the energy efficiency of houses and reducing the amount of waste and the production of new material.