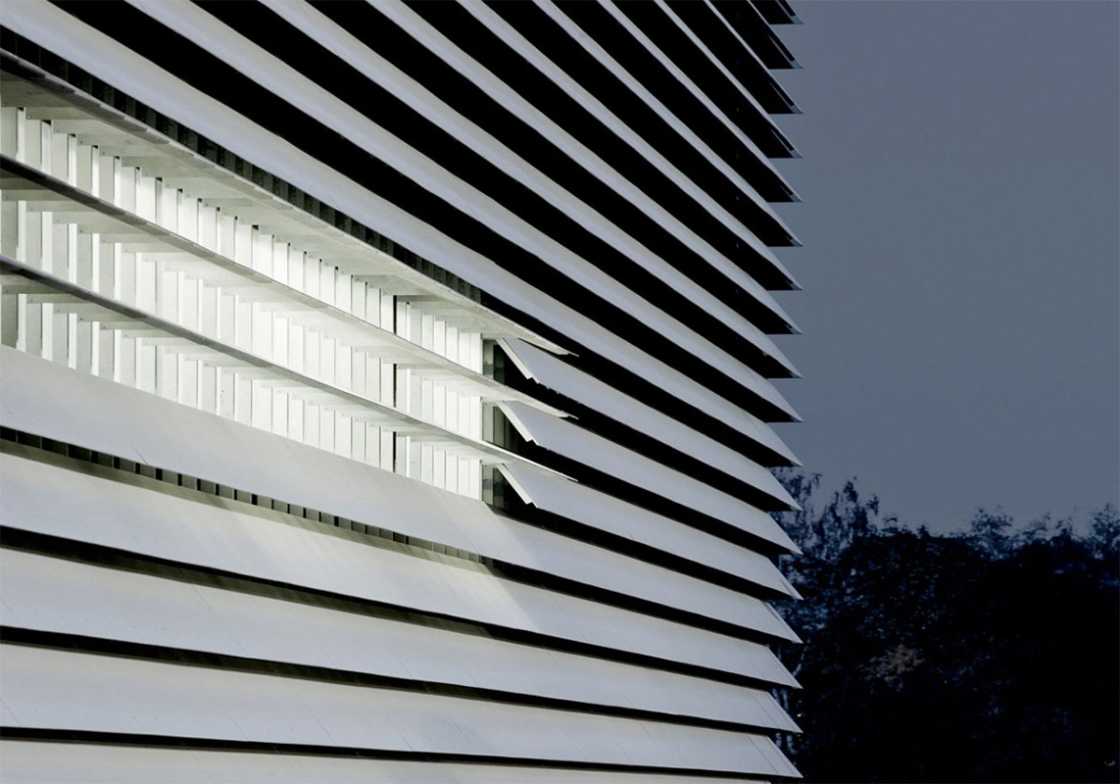 Dust-proof painted panel with rough surface
EQUITONE is a line of fibre cement panels for the design of ventilated facades. A "ventilated wall or facade" is a structure composed of the following elements: an external cladding (anchored to the substructure), an air chamber, a wooden or aluminium substructure and finally an insulation installed close to the masonry. The air circulation in the space between the two walls guarantees high performances, living comfort and energy saving in the building.
CHARACTERISTICS
EQUITONE [textura] in particular is characterized by a finish resistant to dust due to a specific painting process, the panel is in fact treated with a double layer of acrylic paint, a filling with fillite and the final application of a layer of hot paint with top-coat effect (front side). The rear part is coated with a transparent protective coating. This production process gives the surface of the sheet a glossy finish with a special orange peel effect. The UV treatment and anti-graffiti make the sheet ideal for use as a coating for large buildings, as well as enabling the 'use even in roofing. EQUITONE [textura] is available in 20 basic colours plus others on request. The panel has a width of 1250 mm, a length of 2500/3100 mm and a thickness of 8/12 mm.
GALLERY