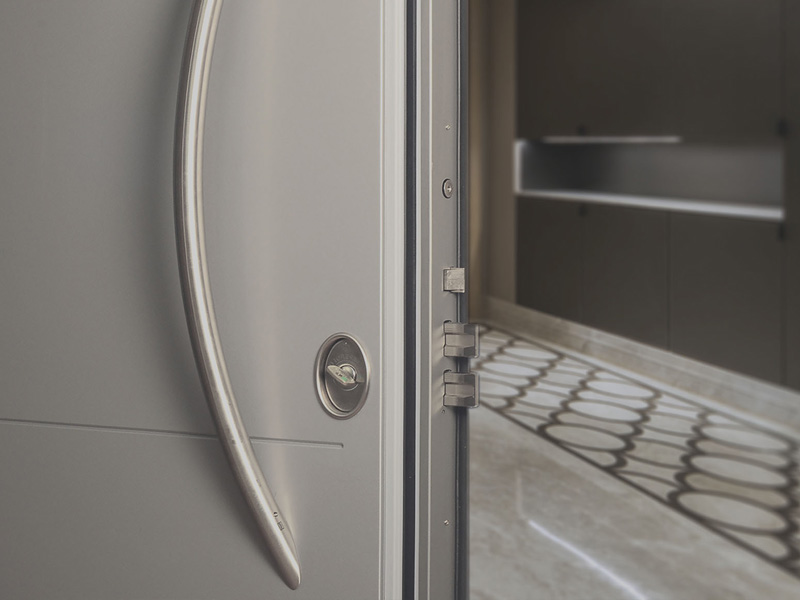 Exterior armored doors
The Gasperotti company, in the course of its activity, has specialized in the production of doors, contributing to the serenity of thousands of customers thanks to its products. The external security doors are highly performing, with remarkable technological and qualitative characteristics. The company offers different models, of different types, ideal for low consumption buildings. They have all the European certifications, from burglar-proofing, to sound insulation, to air, water and wind tightness, up to thermal transmittance.
FEATURES
The HABITAT EX.70 outdoor door is a door with double seal, CE marking and high air, water and wind resistance values. The HABITAT K EX.70 door has the same characteristics as the previous one, with excellent thermal transmittance values, while the HABITAT EX.70 SUNNY door has the added option of being glazed, combining brightness and design with safety and the HABITAT EX. 70 SUNNY TOP has even higher thermal transmittance values. The CILNDER CONFORT EX.70 armored outdoor door features double sheet and double seal, safety and good insulation, with CE marking, and is ideal for private entrances, while the BLINDO CONFORT EX.70 adds the practicality of the double cylinder. The KLIMA A-HE.70 door is a door designed to optimally withstand the most difficult atmospheric conditions, with a high degree of resistance to water, air and wind, as well as the KLIMA A.70 door and the KLIMA GOLD.70 door, one of the best for the services offered. Finally, the KLIMA PLATINUM.70 door is also designed for direct exposure to difficult weather conditions and is ideal for passive house projects.
GALLERY