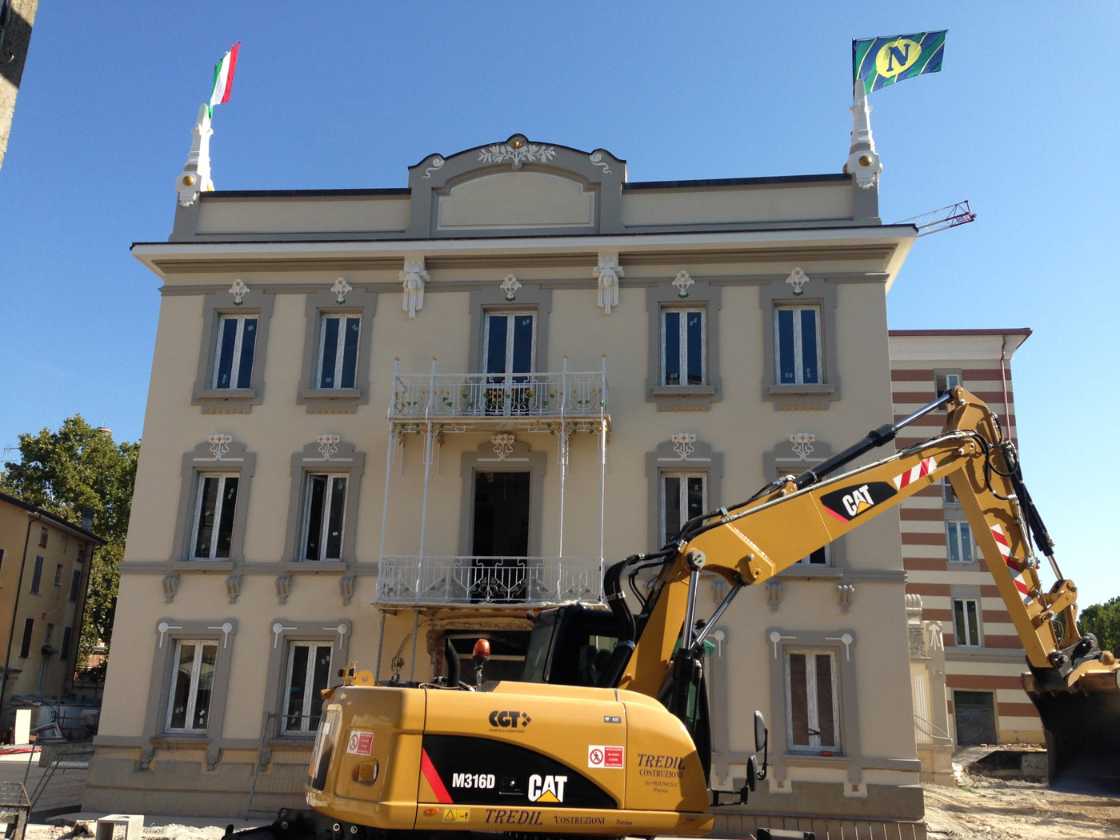 Ferri Coat System | FerriTHERM
The THERM Ferri Coat System involves fixing insulating panels of various types (expanded polystyrene, graphite, cork, rock wool, glass wool, etc.) to the external walls of the building using adhesive mortars and dowels, and then proceeding to the final application of the coating, as decoration and protection of the underlying layers and the entire system, with products and finishes based on acrylic or silosanic. Ideal for both new and existing buildings, it is a real thermal coating of buildings capable of ensuring safe insulation from heat and cold, improving living comfort, saving energy costs and reducing the impact on the environment.
CHARACTERISTICS
The insulating power of thermal insulation materials is linked to the value of 'thermal conductivity', Ferri relies on the major producers of insulating panels on the market. The range of FERRI Smoothing Adhesives is composed of 5 specific products with unique and high performance characteristics. The Cementizi Ferri waterproofing products can be Biocalce plinths for restoration and protection of damp and saline walls and Cementizi Monocomponent waterproofing products for waterproofing. The Ferri Coating Nets used in thermal insulation are manufactured with glass yarns and after weaving are impregnated with resins. The fixed pressure anchors and expansion anchors are a quick, practical and economical system for more effective and durable fixing of thermal-acoustic insulating panels. The company also supplies a series of different accessories such as mounting elements, cutters and bevellers, decorative profiles for facades.
GALLERY