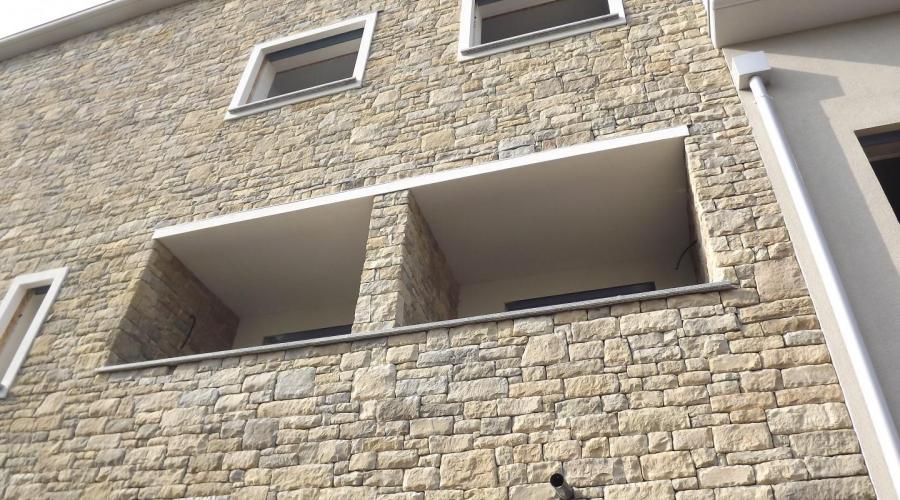 Flush wall and center wall counterframes
The flush wall counterframes stand out for their minimalist line, they extend the windowed surface, creating a sort of continuity between the wall and the frame as well as giving greater visibility of the environment towards the outside. It gives a different aesthetic to the opening, the razor-shaped window in fact is incorporated in the masonry, thanks to its thin frame, adaptable to the surrounding wall. The more traditional frames in the centre of the wall are fitted on a sideboard in the wall space, ensuring that the appropriate sealing joint is in place before the frame is installed in order to prevent air, water and noise from passing through the external joint and to prevent elastic movement between the wall part and the frame.
CHARACTERISTICS
The HC1 Filo Muro system is ideal for renovations where architectural lighting cannot be restricted. Infinito Filo Muro is the pre-finished solution, i.e. the side is covered with fibre cement and can be applied to various types of constructions. The Inquadro Filo Muro solution is designed to eliminate the thermal bridges of the window hole and the visible surface of the sides is ready for levelling to be carried out on site. The HB1 Centro Muro system is the solution for all models with standard diameters. The Infinito Centro Muro system is the pre-finished solution, with the same characteristics as the flush wall, covered with fibre cement. Inquadro Centro Muro, performs the same functions as the wall edge, on more traditional frames. High Performance is the shutter box that satisfies the most demanding thermal-acoustic performance, designed to optimise thermal bridges with minimum internal insulation thickness.
GALLERY