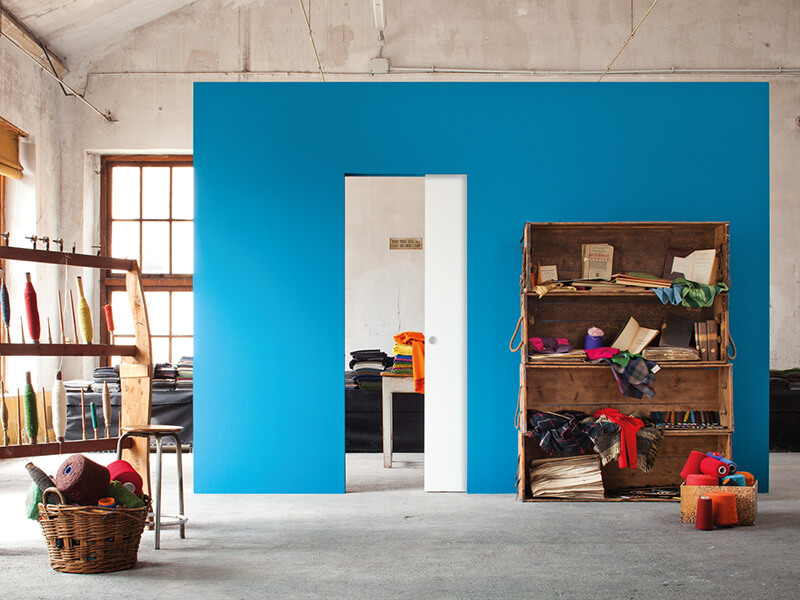 Flush-wall hinged and sliding doors
ECLISSE Syntesis® Collection is a new concept of wall, a design element that creates spaces of expression, to be interpreted with the eloquence of color or with the mimetic discretion of white. The Collection includes retractable sliding solutions without external frames, solutions for flush-wall hinged doors, solutions for hatches and technical compartments and an innovative skirting profile, in a complete and modular system for the design of entire walls completely smooth. A complete design vision, with dialoguing technologies and perfectly integrated with each other and in the wall, which provides products and techniques for the realization of surfaces of guaranteed aesthetic and functional performance. With ECLISSE Syntesis® Collection the home environment opens up to imagination and personal interpretation, in a linear and perfect stylistic setting.
CHARACTERISTICS
ECLISSE Syntesis® Line is the single sliding door frame with no external finishing. ECLISSE Syntesis® Line Estensione is the version that hides two mirrored sliding doors. ECLISSE Syntesis® Luce is the single sliding sash frame without any finishing, designed for the insertion of electrical wiring and the installation of electrical sockets, switches, thermostats and points of light directly on the subframe. ECLISSE Syntesis® Luce is the version for two mirrored sliding doors. ECLISSE Syntesis® Line Battente is a frame specifically designed for wall wire doors, without linkages or covers, available for single door and double door in the version ECLISSE Syntesis® Line battente Estensione. ECLISSE Syntesis® Battente Vetro is the complete system frame+door designed the installation of a hinged glass door without external finishes. ECLISSE Syntesis® EI30 Battente and ECLISSE Syntesis® EI30 Scorrevole are the ECLISSE certified proposals for a fire resistance of over 30 minutes. ECLISSE Syntesis® Tech is the collection of hatch closures and technical compartments, invisible and always accessible. ECLISSE Syntesis® Battiscopa is finally the solution that completes the range, an aluminum profile for the installation of skirting totally wall wire.
GALLERY