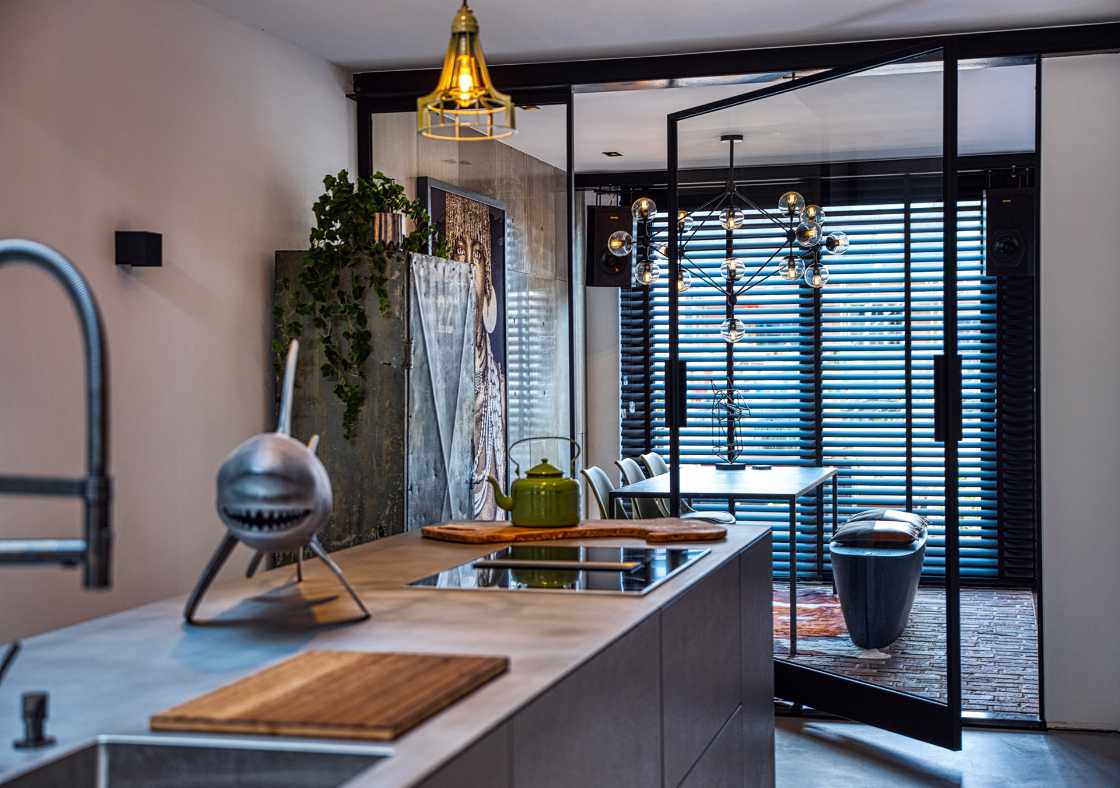 Invisible pivothinge for rotating walls and dividing spaces | System 3
System 3 is a 360º rotating pivot hinge with various hold positions. This makes the hinge especially suitable for pivoting walls and room dividers.
Suitable for double-acting doors only
360º rotation
40-350 kg load bearing capacity
Door widths between 1000-3800 mm
Unlimited door heights
Hold positions at 0º, 90º, 180º, 270º
Moves to a hold position from every 45º angle
Because of System 3's multiple hold positions, the system is perfect if you want to create movable walls. By putting the walls or doors in different hold positions, the atmosphere and function of the space is entirely in your hand.

Technical specifications
The installation of a System 3 hinged door only requires a top gap of 4 mm and a lower gap of 13 mm. The minimum gap at the side of the door depends on the thickness and the width of the door, in relation to the positioning of the pivot point. With regards to the pressure load, the hinge is attached to a floor plate which, with a door weighing 500 kg, produces a pressure load of 2,33 N/mm2.

Hidden in the door
Every pivot hinge system by FritsJurgens is mortised inside the door. The only thing that is mortised in the floor are the 8 mm long pins of the well-designed floor plate. This means that the FritsJurgens hinges can be applied in new and existing situations, even with radial heating, in only 30 minutes time.
Other FritsJurgens Systems
Every FritsJurgens hinge is made with high performance materials and made to last over a lifetime. They do not require any kind of maintenance and guarantee the highest corrosion resistance. The range of systems exists of four types: System M+, System M,System 3 and System One, all with their own features. Find out which system suits your project with the FritsJurgens system selector.
GALLERY