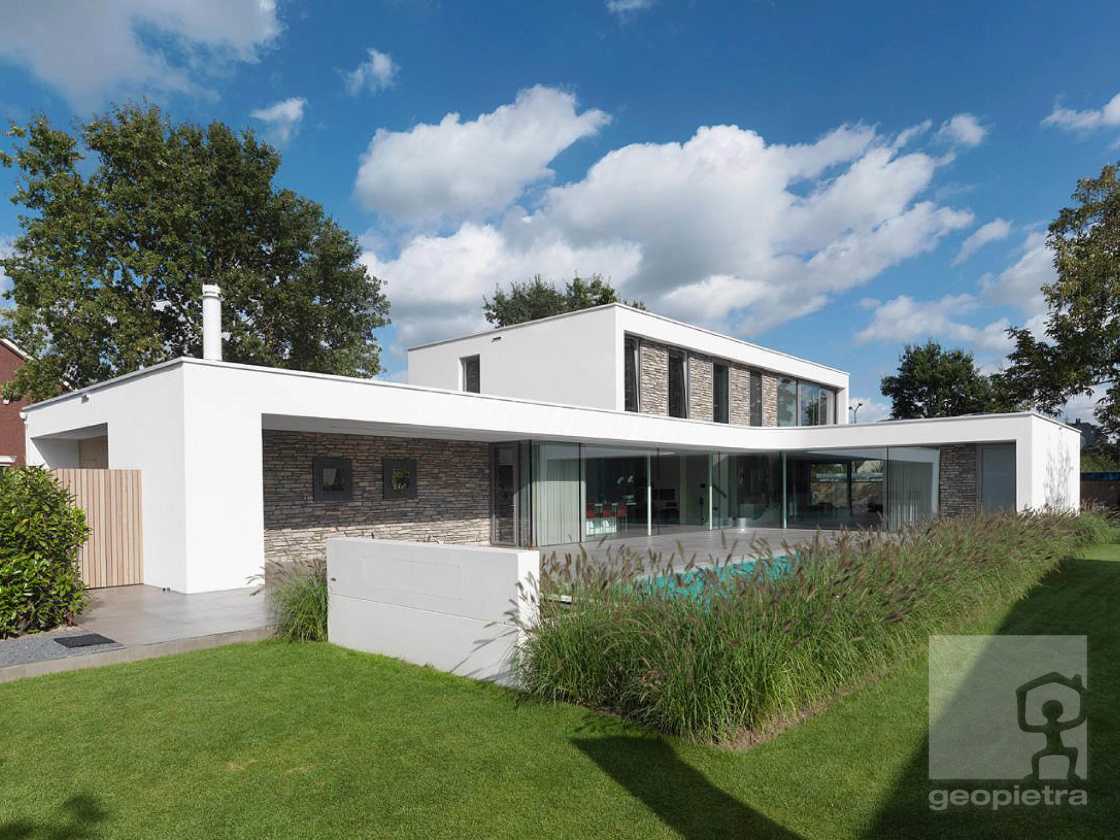 Geopietra
Via Industriale, 71, 25085 Castrezzone BS, Italia
Geopietra is a company based on solid principles, with great attention and passion for work. Geopietra loves the earth, its colors and it is from it that it draws to his inspiration and vitality of murogeopietra.
Passion, innovation, experience
Since 1983 and for the next ten years, the company has been dedicated to thermal insulation and dry finishing with passion and innovation.
In 1993 ABITA was founded, a company that wants to capitalize on technical knowledge and aesthetic quality for an innovative coating material and alternative to natural stone, able to solve construction problems, design and environmental impact.
GEOPIETRA: an innovative product
In 1996 began the adventure GEOPIETRA, company know-how and experience of American production give life to an innovative, lasting, ecological product, recognized today as the most credible reconstructed stone in the world. The variety of models and colors, the fidelity of reproduction and the flexibility of use make it immediately a beloved product and required for interior and exterior, in every architectural style throughout Europe.
In 2010 ABITASISTEMA was born, in 2012 the collaboration with FASSA BORTOLO began. From this partnership was born MASTROSISTEMA , the integrated and guaranteed system for the realization of stone coverings reconstructed on external thermal insulation, another important system for the construction of dry buildings that aims to apply new technologies to improve housing comfort with absolute respect for nature and the environment.
Acknowledgements and certifications
In 2016 the murogeopietra system brilliantly passed all the tests on materials and laying procedures required by the French public body CSTB / Centre scientifique et technique du bâtiment. He obtained the Technical Assessment (Avis technique) and the Technical Document of Application (TDA) of the Committee (CCFAT) for the aptness to use in innovative construction methods.
Mastrosistema designed and guaranteed for the laying of stone walls on external thermal insulation Fassa bortolo is the first European system tested anti-seismic Eurocode 8 at the French public body CSTB / Centre scientifique et technique du Bâtiment