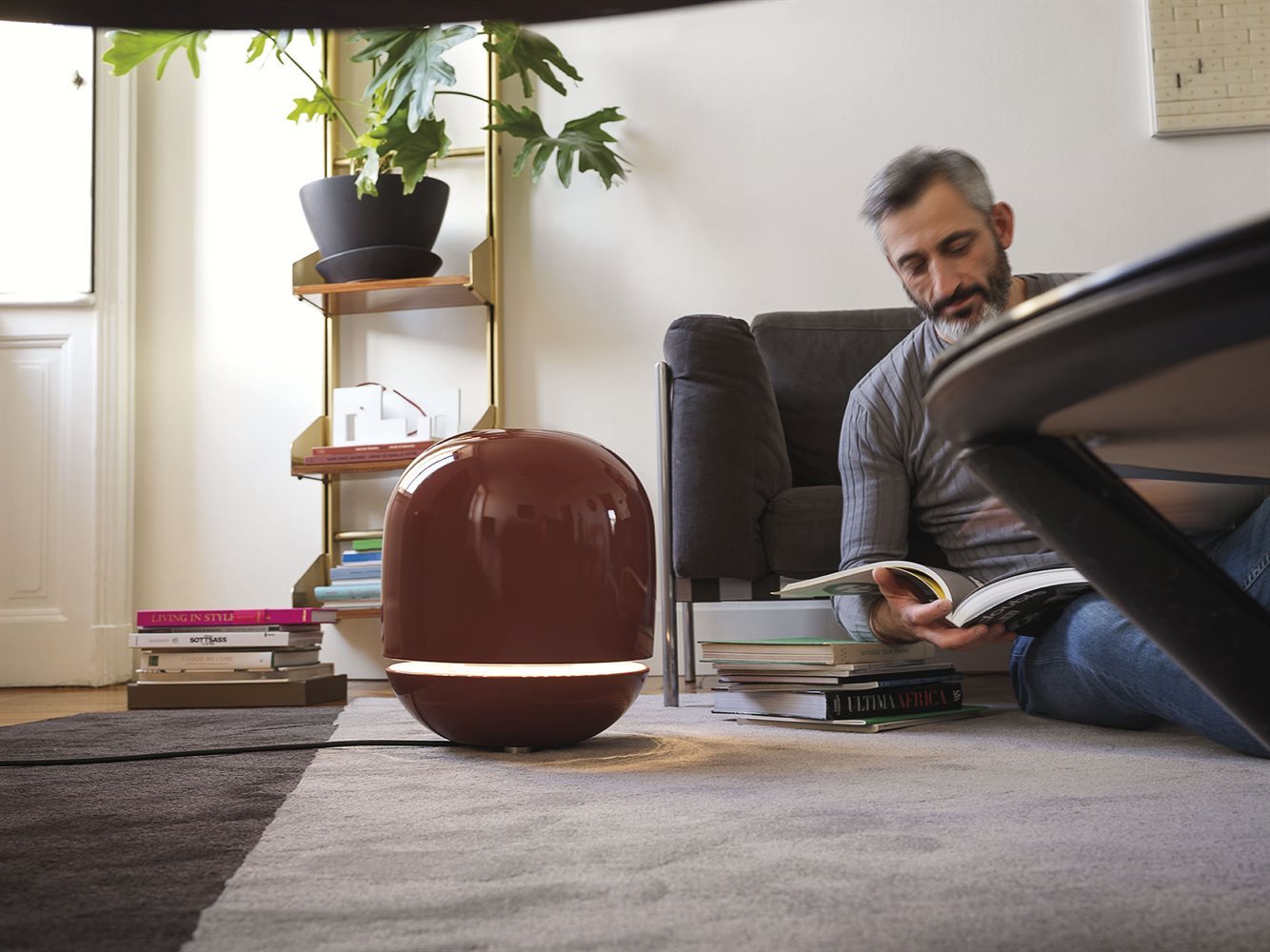 Heaters and electric towel warmers | Plug & Play
The Tubes Plug&Play collection represents the emergence of a new concept of portable design heating, a new 'personal warmth' that deviates from the architectural use on the wall, in order to approach the human element through constant movement. Tubes focuses on ways of experiencing life, resulting in a line of six electrically operated products, which do not require an installation, characterized by a high aesthetic component and design.
These heating objects become real protagonists of furniture that combine with an idea of itinerant and elegant warmth. The function is not immediately noticeable, hidden by unexpected shapes, closer to the furnishing accessory than to the functional object, able to enhance an atmosphere and give personality to an environment.
CHARACTERISTICS
Eve and Square Bench by Ludovica+Roberto Palomba, the former is defined by its functions as a heating and lighting object and is a nomadic sphere that accompanies us everywhere, conveying heat and light where it is most needed, while the latter is born from the idea of giving shape to heat while also adding the comfort of a bench on which to relax. Astro by Luca Nichetto is both a heating element and an air purifier, an accessory that furnishes. Milano Free-standing by Antonia Astori and Nicola De Ponti, is a steel heating element characterized by a unique personality. Scaletta by Elisa Giovannoni, is an iconic and popular product, a source of heat and a piece of furniture, while Origami by Alberto Meda, is characterized by its lightness and is reminiscent of a screen that allows you to separate spaces and provide intimate privacy.
GALLERY