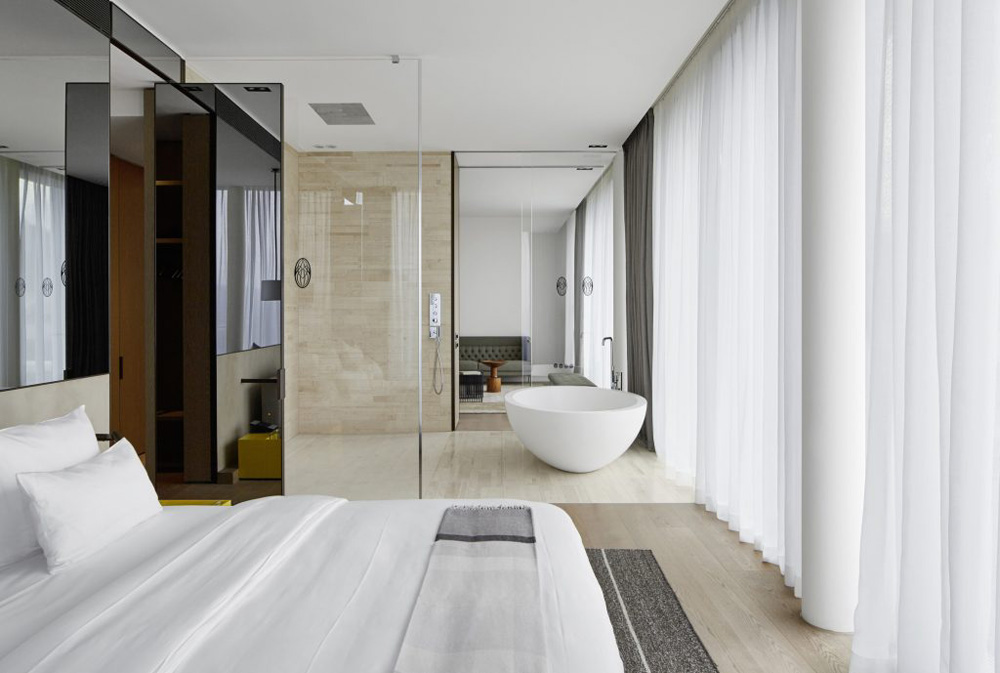 Hinge for swing doors rotation 90° e 180° | System M
The design of the swinging door is enhanced by the FritsJurgens M-System, which gives you total control over the movement of the door. The opening is very gentle, the closing extremely discreet and the movement extremely elegant. Extremely solid and indestructible, the System M hinge system guarantees perfect opening and closing, durability and lightness without the need for maintenance.
CHARACTERISTICS
System M has been designed to give the door the movement it needs. It is available in different versions, which adapt to the weight and width of each door. If the swinging door has different dimensions than those proposed by the company, FritsJurgens can in any case check the systems with the various specific requirements. As well as being invisible, System M does not require space between the wall and the door and the space for installation on the upper edge is 4mm, while on the lower edge it is 11mm. The system for swing doors rests on a floor plate and produces a pressure load, with a door weight of 500 kg, of 1.80 N/mm2. FritsJurgens offers hinge systems that can be applied to one-way, two-way and 360° rotating doors, doors with adjustable closing speeds and doors with or without stop positions.
GALLERY