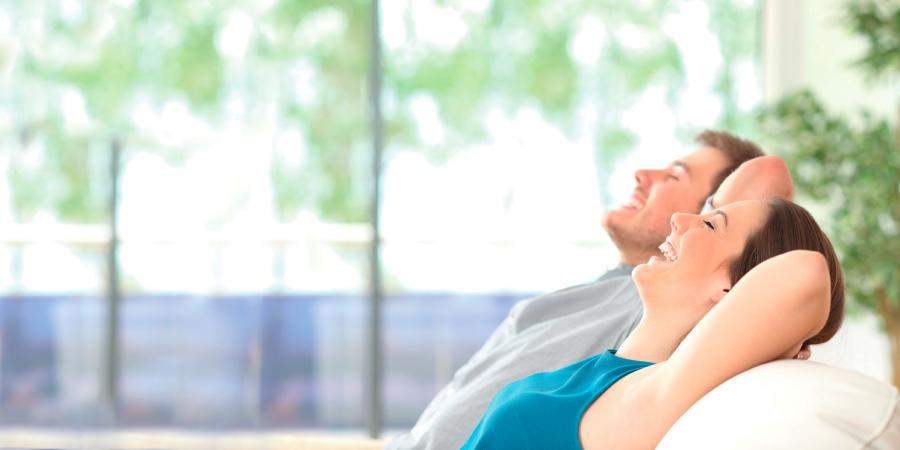 Indoor Air Quality
The air we breathe significantly determines our quality of life and since we spend most of our time (90%) in enclosed spaces, at home or at work, It is very important that the materials around us do not release excessive emissions of VOCs (flying organic compounds). Eye burning, headaches, allergies, respiratory problems; these are just some symptoms of a growing malaise, due to the poor quality of the air we breathe every day in the buildings in which we work, study and live. A malaise now known and shared all over the world, renamed "sick Building syndrome". Oxygen is the invisible food we eat, and buildings are the vertical fields where we grow this food.
Constructing in a responsible, sustainable and healthy way is the first step to take care of ourselves. Many European countries such as Germany, France, Italy and Belgium are introducing stricter regulatory requirements with regard to permitted VOC emission levels, while international Green Building Evaluation Systems–including BREEAM, LEED, WELL, DGNB and HQE - place more emphasis than ever on indoor air quality.
KnaufInsulation has always put the utmost attention and commitment in implementing solutions that can contribute significantly to the comfort and health of those who live, work or perform any activity inside buildings.
CERTIFICATIONS:
In 2009 it launched the first range of mineral wool glass based on bio-based binder technology ECOSE®. ECOSE Technology® solutions are certified by eurofins Indoor Air Comfort Gold as an excellent material based on the certification of indoor air quality emissions and VOC. In addition, they are certified A + (the best of the class) according to the French certification for VOC emissions and conform to the voluntary certification schemes of internal air quality, such as "Der blaue Engel" (Germany) and M1 certification (Finland).