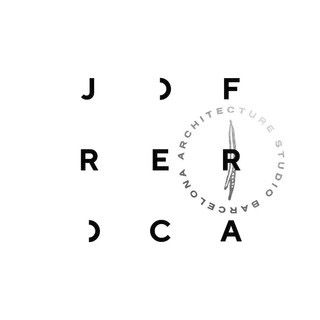 Jofre Roca Arquitectes
Carrer Llança, 39, entl. 2, 08015 Barcelona

Architectural firm based in Barcelona that focuses on contemporaneity, sustainability and sensitivity to the environment. The constant investigation of materiality, light and the coherent use in a given context is a fundamental factor in their architecture.Their efforts concentrate on developing strategies and rigorous methods to create high-quality projects, providing services which add value and for the users' wellbeing. Jofre Roca arquitectes is a multidisciplinary group involved in research and teaching that together with practice can aims unique results, taking into account even the smallest detail.
The studio has proven experience and technical capacity to deal effectively with complex architectural projects. Its portfolio spans a broad range of scales and typologies, from private houses, offices, restaurants, retail and landscape interventions, a cemetery and urban settlements. All tasks are developed in a coordinated network formed by external collaborators proactively completing the comprehensive range of professional services, which provide global solutions and the operative capacity for designing, developing and building projects.
Their work has received several prestigious distinctions and it has participated in several international exhibitions as the Venice Architecture Biennale or the European Landscape Biennial. Jofre Roca arquitectes aims to be a creative workshop for architects open to share experiences and knowledge.
The firm, Jofre Roca arquitectes, was founded in 2007 by Jofre Roca Calaf, architect by the Technical Superior Architecture School of Barcelona (ETSAB) and also trained at the Kungliga Tekniska Högskola (KTH) in Stockholm. He has Advanced Studies Diploma (DEA - Doctorate studies) for the Doctorate Studies by the Architectural Projects Department within the Polytechnic University of Catalunya (UPC). He has been Guest Lecturer in numerous European universities