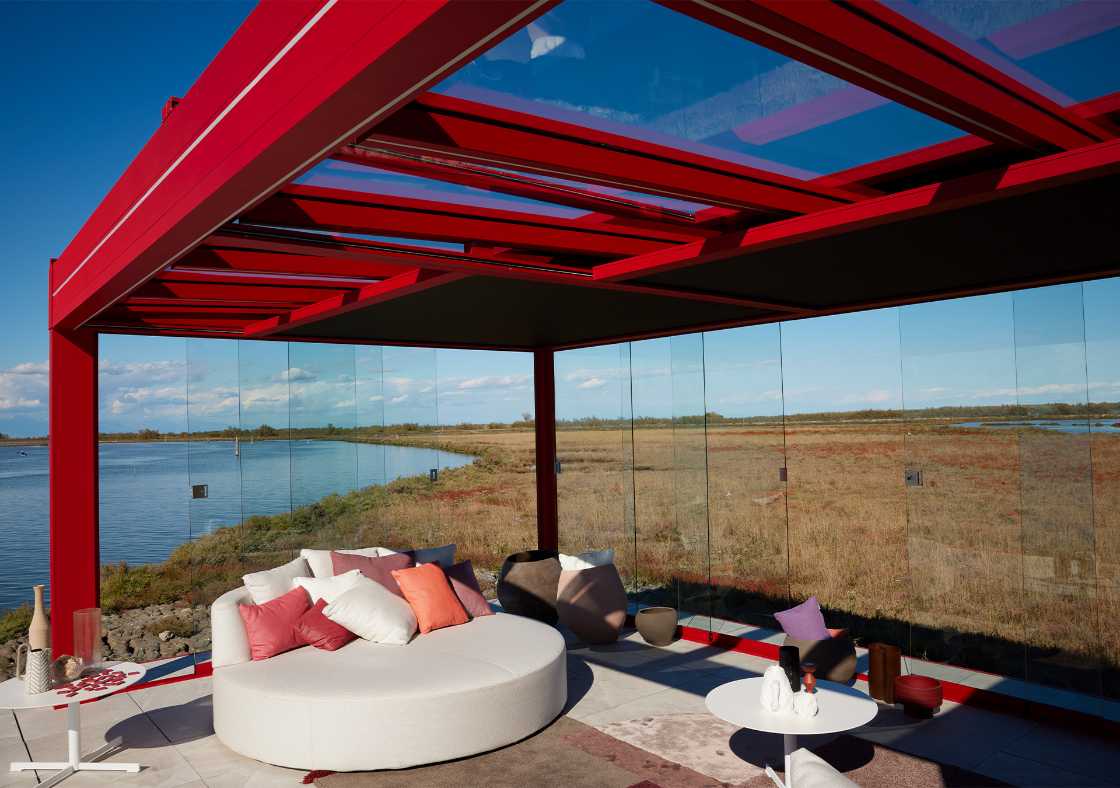 Glass room
The pleasure of living in an environment that simultaneously interacts with the interior and exterior, a true room with the sky as its ceiling and nature as its backdrop, is the promise fulfilled by KE's new challenge: the Sunlight range.
Features
The innovative KE Sunlight winter garden with Qubic design takes the concept of osmosis with the landscape to the extreme. Its glass roof, with absolute charm, allows for a 360-degree view of the outside. Nature thus becomes a spectacle to contemplate and fully experience in all seasons, immersed in warmth and natural light, the absolute protagonist of this comfort space. The main innovation of Sunlight lies in the 10 mm laminated glass roof composed of glass door transoms made of aluminum, which provides ample surface to the glazed part, available in two different finishes: transparent or matte white. A solution that brings brightness and structural lightness to the environment.
SUNLIGHT is an outdoor room designed to reshape outdoor spaces in perfect symbiosis with the surrounding environment, offering a new sense of spaciousness and revolutionizing the concept of comfort and natural light in any season of the year. SUNLIGHT can be integrated with various types of closures, such as 3-way sliding Line Glass windows or the Vertika Sunlight vertical drop curtain system.
GALLERY