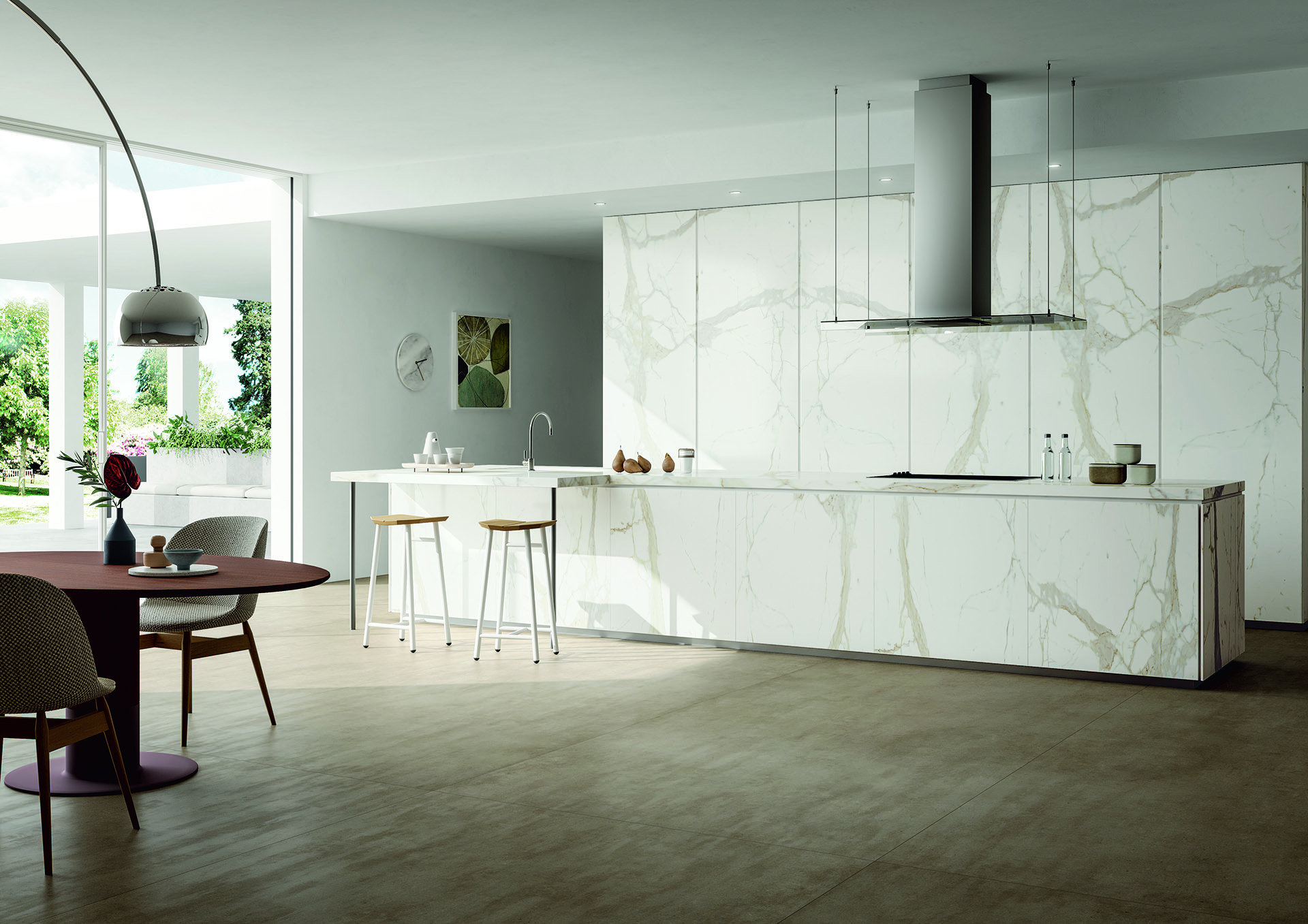 Kitchen countertops
Kitchen countertops serve two basic purposes: the purpose of design- the achievement of the perfect look, and more practical purposes, such as food prep and other daily use. SapienStone's high-quality products are able to serve both functions simultaneously.
From the design point of view, our colour palette allows the product to be matched with any kind of furnishings and accessories. A number of colours are available in either natural or polished finishes to complete and compliment your design. From the practical point of view, our product is a hygienic, non-absorbent surface which allows the countertop to be in direct contact with food. Our product is also naturally resistant to thermal shock, so hot pots and pans can be safely placed on the work surface.
As an element crucial to both design and functional requirements, the countertop is one of the most critical features of the kitchen. The choice of countertop is one of the most important decisions when designing a kitchen, and a major investment destined to last for many years. The surface of the countertop must be suitable for direct contact with food, and must not be damaged when cutting food or when it comes into contact with acids such as lemon juice or vinegar.
SapienStone plays a dual role: it covers the kitchen in a vast range of colours, and at the same time it guarantees technical properties that satisfy the most demanding requirements in both daily kitchen use and in average lifespan.
SapienStone features colours and finishes that are second to none in the current offering of countertop products. Naturally resistant to heat and scratching, SapienStone is highly durable, rendering it the best product on the market. Our company has more than 50 years of experience in the production of ceramic materials and porcelain tile, and is a world leader in product innovation and environmental compatibility.
SapienStone product can be used indoors and outdoors , in Kitchen tops and backsplashes , fireplaces and walls partitions … this versatility gives you the ability to use the same material throughout your house or commercial space. All our products are full bodied and feature veining that runs all the way through each slab, ensuring consistency across the full surface of the product.
GALLERY