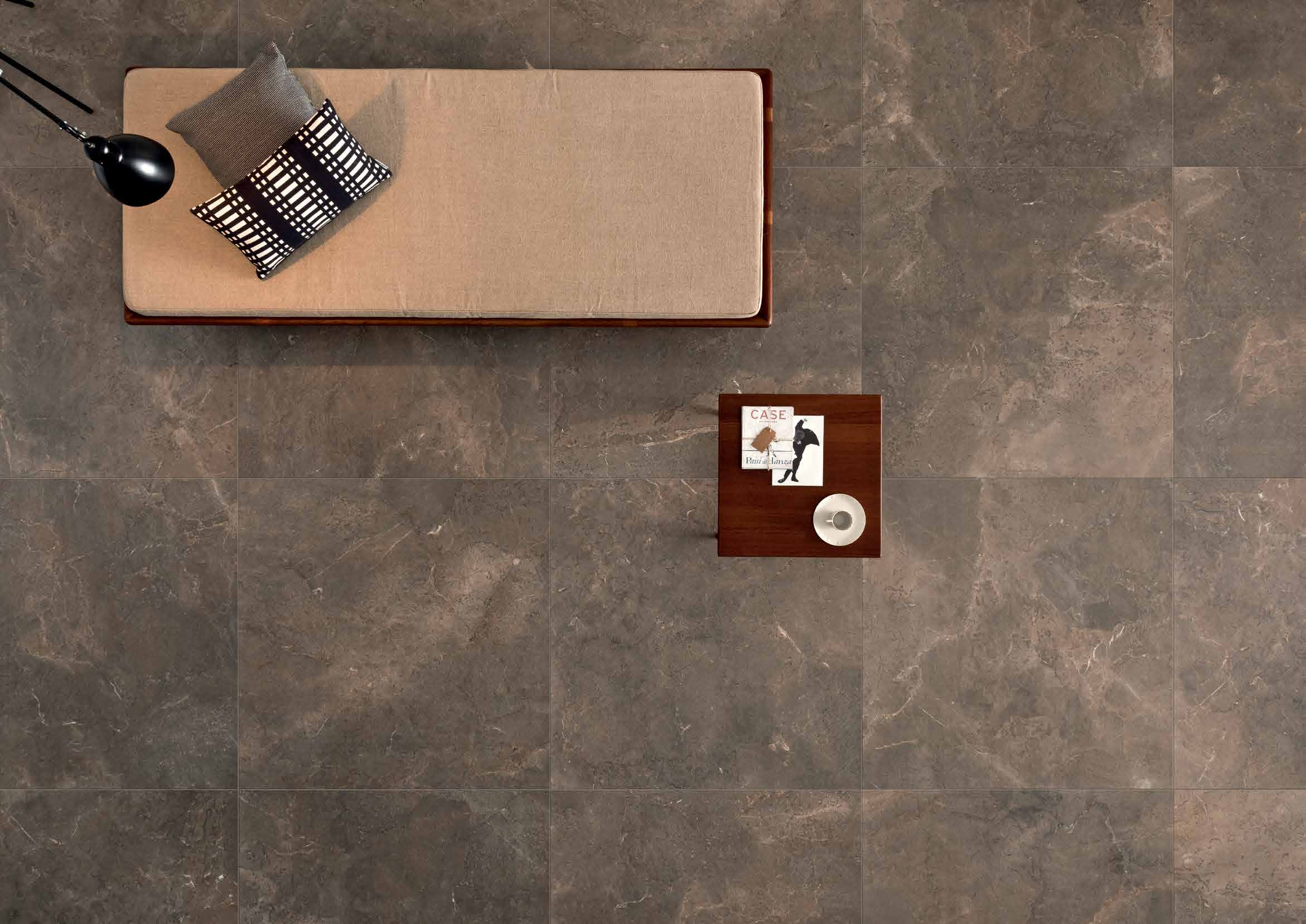 Large Slabs Great
Great Metals represent a new generation of large formats, the result of constant research and the most advanced manufacturing technology. It consists of porcelain stoneware slabs with much larger dimensions than standard, ranging from 300 x 150 cm to 75 x 37,5 , 6 mm thick. Great Metals offer enormous potential for use. From architecture to interior design, the slabs can be applied on both floors and walls, as a furnishing element, for designing sets, covering modern worktops or can even be used as an actual decoration.
GREAT METASTONE
From the Greek μετά (meta), meaning "with, after", it indicates a change, a transformation, just like the surface of this stone springs from a renewal of form. A material with a contemporary taste, born from the meeting of different surfaces that overlap like sheer veils, letting the underlying layer shine through, generating a new structure.
GREAT ROYAL STONE
The heft of stone and the elegance of marble meet to inspire the surfaces in the Royal Stone collection. The elemental nature of freshly hewn stone, with the subtle veins and variegations typical of marble, gives life to a material that can at once be majestic yet minimalist, bold yet delicate, and seamlessly fit in with any type of interior.
Royal Stone comes in five colours: Black Diamond, Imperial Brown, Palladium Grey, Noble Beige, Platinum White, along with surfaces with high variability to confer a sense of motion and a natural, one-of-a-kind personality to this collection.
URBAN GREAT
In their quest for perfect colours and format evolution, Porcelaingres has reached new horizons with their Urban Great collection. Increased sizes, expansive surfaces for exquisite furnishings, now part of a new generation of large formats, with a thickness of just 6 mm to reduce environmental impact, both in the production and transportation of the material.
GALLERY