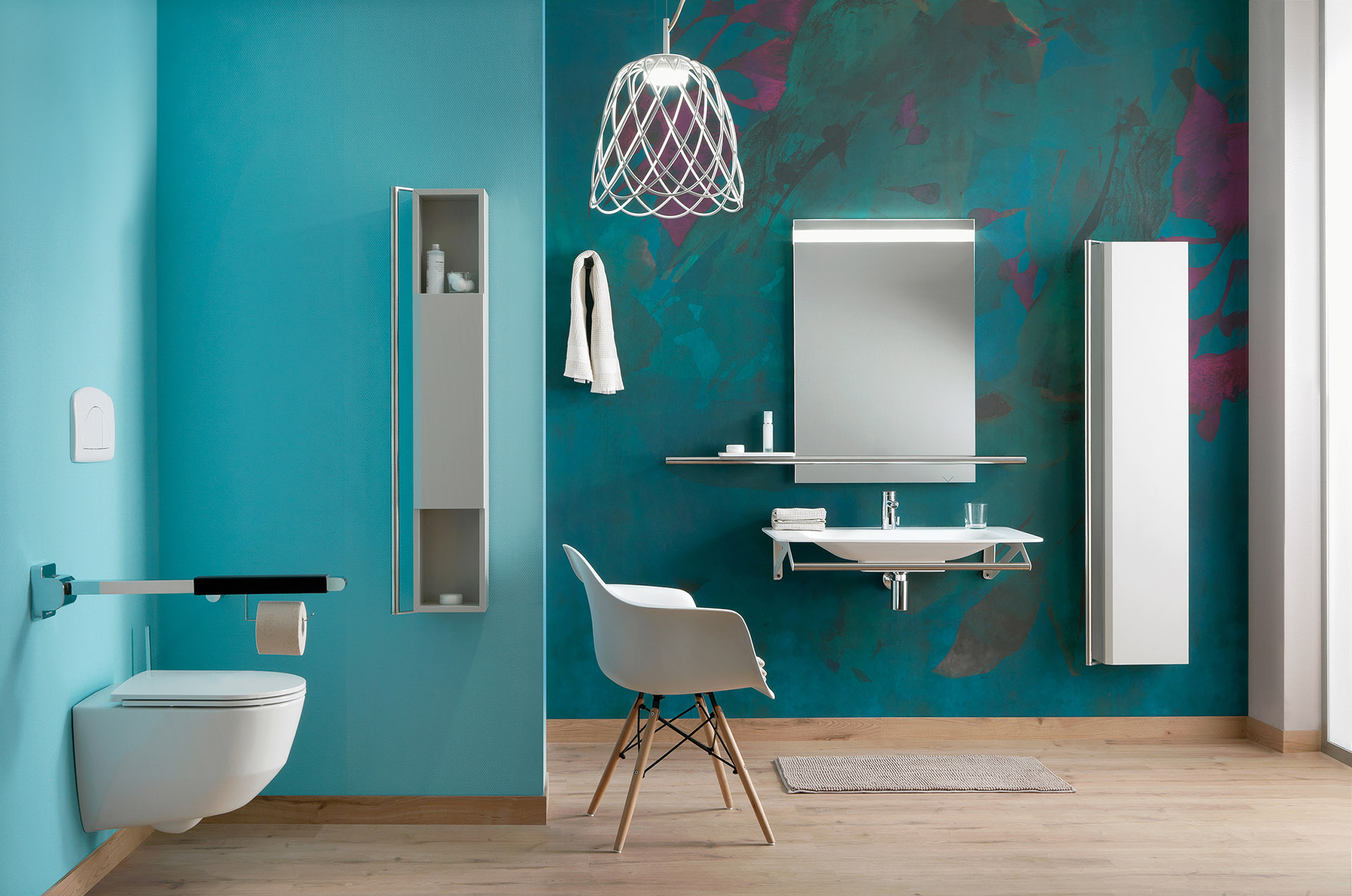 Life Caring Design: safety and style on the same line
Intimacy, relaxation, well-being. This is what a bathroom is all about, a place where you can go to after a hard day of work or, on the other hand, where you can recharge your batteries and get on with your routine, a place where you can devote time to yourself, a place where you feel protected and at ease.
CHARACTERISTICS
Life Caring Design draws its inspiration from these themes, from the need to feel this space as our own, from the possibility of living it in harmony and complete peace, with pleasure and not with a sense of oppression.
With this range Ponte Giulio wishes to claim the right to desire a comfortable, aesthetic bathroom, beautiful to see and to live in. A dream that age and disability can often shatter, favouring a search for the mere functionality of accessories. Hug collection, Solo Shower, Prestigio+ bars are the proof of a bathroom that can be safe and elegant at the same time, that doesn't need to sacrifice its own style in favour of functionality.
An effort, that of Ponte Giulio, aimed at demonstrating that, yes, accessibility and style can coexist. All the products of the collections are designed to meet the strictest safety standards, tested and certified for resistance to high weight loads and designed to protect against any kind of danger linked to a bathroom environment. All with a touch of design to soften the shapes and provide a pleasant environment from all points of view.
GALLERY