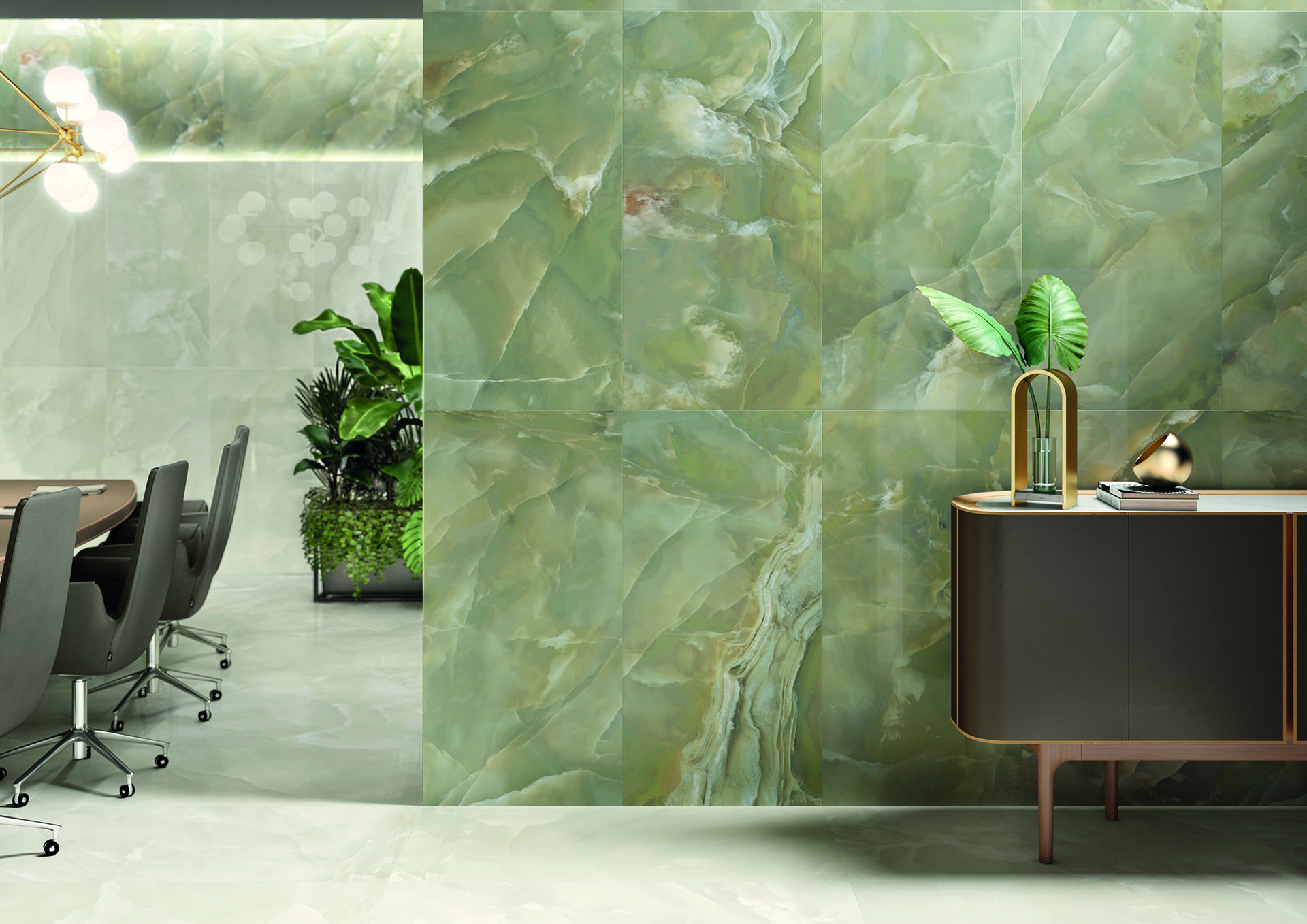 Marble effect porcelain stoneware
FMG marble effect porcelain stoneware tiles combine the aesthetic tradition of marble and the innovative strength of technical porcelain stoneware, for elegant, highly contemporary indoor and outdoor design schemes.
Known for its hardness and strength yet boasting an enviable delicacy of form, marble has been used for millennia in an infinity of works and sculptures, from ancient Greece to modern skyscrapers. Its appearance, with its richly varied shades, original vein patterns and color, makes it an exquisite material, the ideal basis for elegant, sophisticated coverings and furnishings.
Marble effect porcelain stoneware floor and wall tiles evoke this compactness and formal elegance, to style locations where classical beauty unites with the material that offers the most innovative surfaces and distinctively contemporary design.
A centuries-old material that evokes splendid, rarefied images, thanks to porcelain stoneware marble enjoys a new golden age, through original interpretations in the most widely varying architectural concepts.
Marbles, Onyxes and Travertines in a vast array of sizes and finishes, their stippling details and crystallization effects enhanced by FMG's state-of-the-art technology.
GALLERY