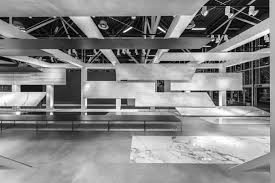 Marco Porpora Architetti
Via Sessi, 5 42121 Reggio Emilia RE Italia

Marco Porpora graduated in Architecture in Ferrara in 2003 with a thesis in industrial design. He obtained his professional qualification in 2004. Also in 2004 he joined an important design studio in Reggio Emilia as a collaborator and became its coordinator in 2007. In these years he develops, in addition to the executive knowledge of the construction site, the dynamics of the image and the elaboration of exhibition concepts for major brands in the clothing industry and not as Viabizzuno, IRIS ceramics, Mirage, Max Mara, Zara, Guess, Guru and others.

In 2010 he founded his own architecture studio, based in Piazza dei Teatri in Reggio Emilia, activating collaborations with other professionals in the design and communication sector in order to propose design services and corporate identity.

Among the companies for which we have worked and for which we have carried out the creative work of concept development and coordination we would like to mention Ariostea, Fmg, Graniti Fiandre, Liu-J0.