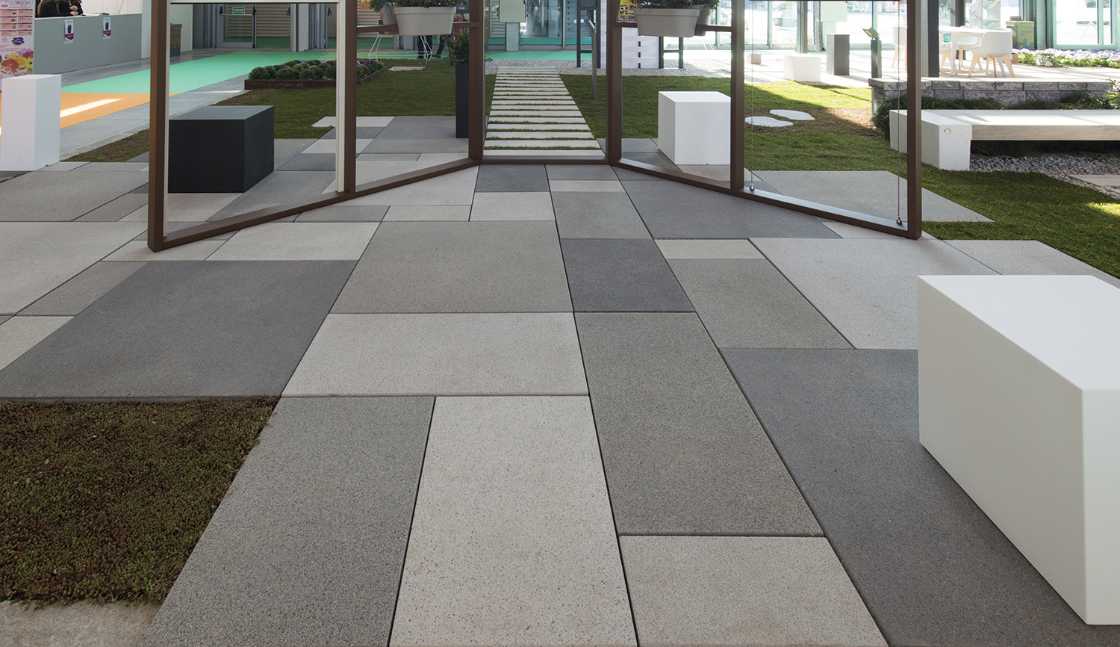 Large format flooring BIG
In the case of the need for paving with large format tiles for exteriors, both in the field of public and private works, the Micheletto company is also able to respond to this need.
CHARACTERISTICS
The BIG floors, designed and developed in the province of PadOVA, have large format tiles, with great aesthetic quality, exceptional modularity and excellent technical requirements. Thanks to the high thickness of the plate and the Nexus technology, which allows greater stability of the pavement against heavy loads, the BIG pavement has excellent resistance performance in the driveways. Aesthetically, the surface of the tiles is very interesting: the finish is made with natural stone aggregates, and you can choose between a smooth or raised finish. Thanks to Stone Tech technology, the flooring is very resistant to atmospheric agents and freeze-thaw cycles. The BIG flooring is ideal for places where there is a high frequency of passage by heavy and motorized vehicles.
GALLERY