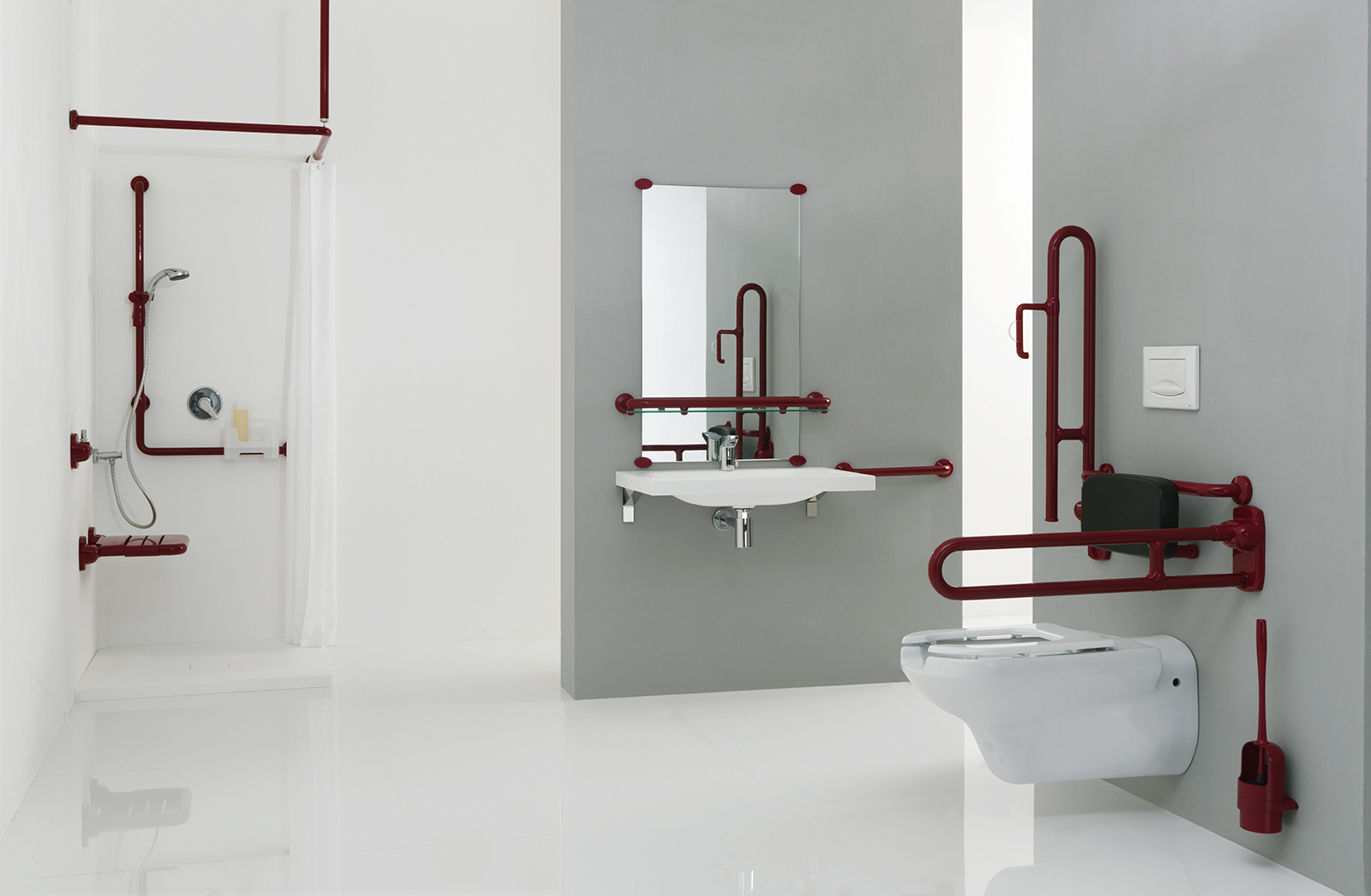 Healthcare: tailor made solutions for hospitalits and nursing homes
The design of a toilet is influenced by several factors, first and foremost of course the intended use. We must be able to adapt the space and its features based on the users who will use the bathroom environment.
This principle is particularly true for healthcare and hospital facilities, spaces intended for people with extreme fragility and a limited level of autonomy. Assisting patients in this psychophysical state requires great care and a specially designed space, with equipment to simplify the activities of the caregivers and a good level of comfort, which favours the patient's adjustment. But it must also be able to address the issue of 'safety' fully and completely, both on the patient side (risk of falls, slips and infections), and on the caregiver side (who may be exposed to excessive physical effort and who, like the patients, may risk in terms of infections).
The experience gained in 50 years of activity has enabled Ponte Giulio to develop a series of solutions designed to meet all these requirements, without neglecting economic constraints. Our specialists interact directly with the designer to make proposals and suggestions to create a space that is not only safe and comfortable for patients and caregivers, but also easy to maintain and meets the cost limits set by the client. A bathroom environment that satisfies everyone.
GALLERY