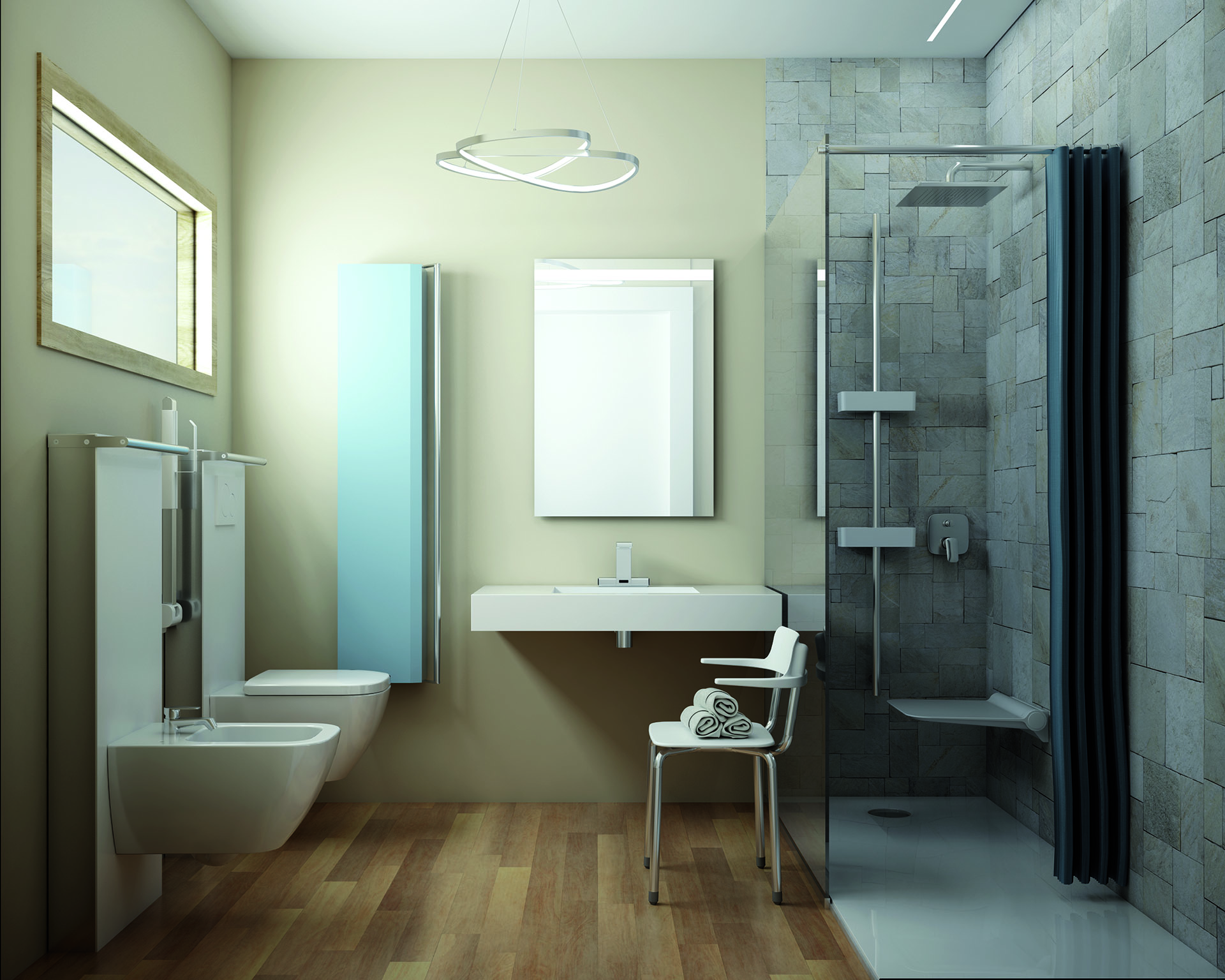 Tailor-Made Bathroom solutions: healtcare and exclusive design
Designing a bathroom environment is a delicate task, which requires specific skills depending on the context: a hospital facility will not have the same features as a tourist resort, just as a private home cannot have the same requirements as a bar or restaurant.
CHARACTERISTICS
It is precisely because of these differences that it is necessary, in certain areas, to follow the entire design process more closely in order to provide complete, all-round assistance in the creation of the bathroom environment. This is where Ponte Giulio's project divisions come from, dedicated to the world of healthcare and hospitality. Two particular worlds, characterised by parallel demands and needs, which require assessments and tailor-made solutions. The experience gained during almost 50 years of history has allowed Ponte Giulio to study a wide offer for both sectors, developing products and commercial partnerships that allow the client or the designer to be assisted in the most comprehensive way possible. Focused on the medical and healthcare sector, the Healthcare division concentrates on the design of spaces for healthcare workers and patients with various degrees of motor problems, proposing solutions aimed at making the bathroom inclusive but above all safe, for the patient and for those who care for them. At the same time, the hotel contract division develops made-to-measure solutions for the design or renovation of bathroom environments dedicated to hospitality installations, developing an offer designed to be both functional and aesthetically satisfying, thanks to the use of refined materials (acrylic stone) and collaboration with first-class partners.
GALLERY