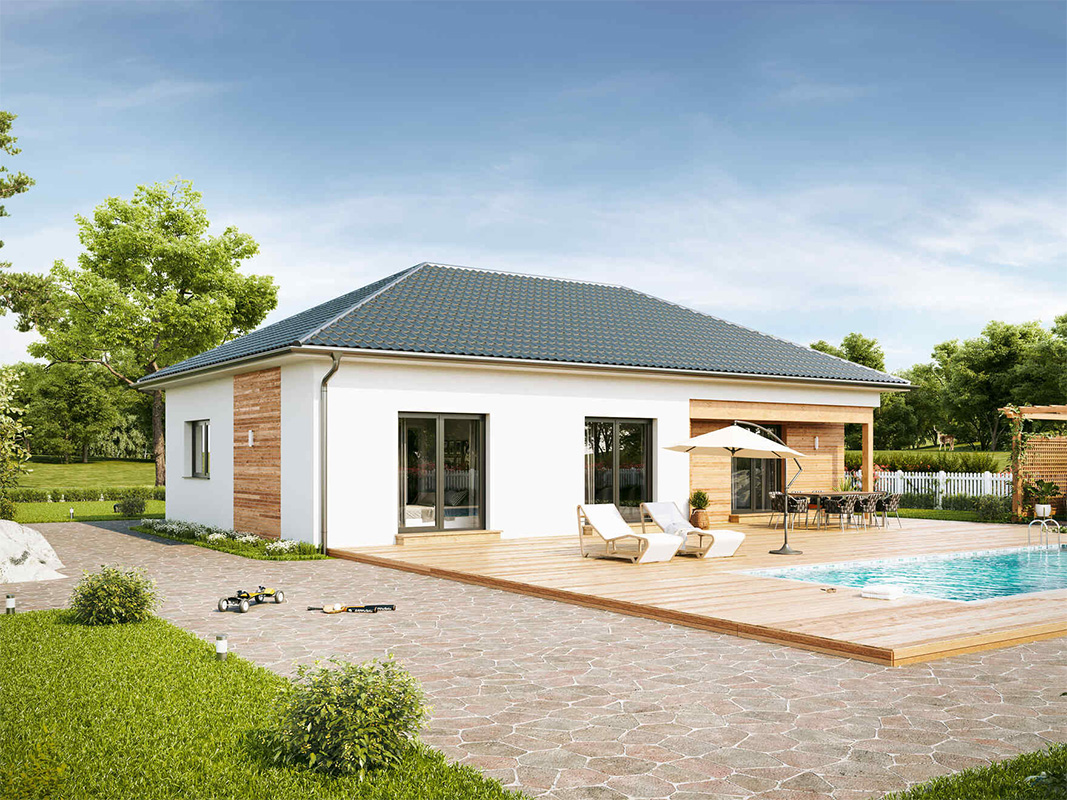 Prefabricated wooden houses
Vario Haus builds prefabricated wooden cases for over 30 years, the great experience gained over the years guarantees quality, certifications, efficiency, customization and temples and certain realization costs.
CHARACTERISTICAS
During more than 30 years of market experience, Vario Haus has developed a great awareness of the needs and desires of its customers. It was precisely from this awareness that he guided the company in creating three architectural lines. The Family line designed to be the perfect space for every family offers single-family residential buildings with a floor area of ​​between 100 and 150 square meters. The New Design line characterized by a wide distribution of interior spaces (between 130 and 160 square meters) and modern and purist architecture overlooks the market as the design line of Vario Haus and is modern, bright and comfortable. The Bungalow line offers living spaces of different sizes (from 70 to 140 square meters) on one floor with direct access to the outside, the terrace and the garden. The houses of the bungalow line are especially suitable for families with children but also for people with disabilities, thanks to the total absence of architectural barriers. The Architects line was created for those who do not like to buy standard products. In fact, with the Architects line, Vario Haus designs and builds unique homes following the personal wishes of its customers.
GALLERY