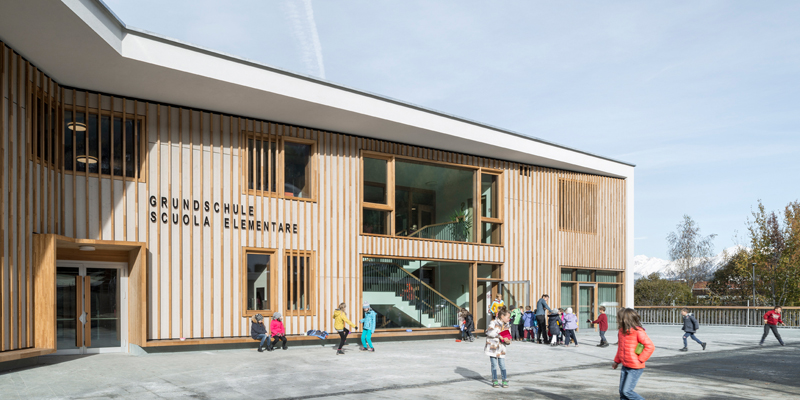 Public Structures
In the theme of Public Structures there is an indefinite series of building types, for this reason each project is always unique, because given the same typology, it is the type of usability that makes the project. We can go from museums, schools, barracks, to governmental buildings. In this type of wood, thanks to its multiple modeling properties, and to its ease of installation, it is suitable to always create welcoming situations. This is the predominant factor that is being established in new public buildings, as well as in its redevelopment: giving the user a pleasant aesthetic sense that makes sharing a space more pleasant.
CHARACTERISTICS
The project carried out in the National Park House of the Mountain in Berchtesgaden in Germany, puts wood at the center of tactile and visual perception, to make nature perceive with all the senses. The center has its own innovative and original architecture: outside, with a modern and linear structure with a wooden frame; inside, also the various habitats of the national park, are made of wood.
The Sant'Andrea Building Complex combines the kindergarten, the elementary school and a multi-purpose hall under one roof. The external façade is characterized by the vertical battens and the use of the wood material, giving the building complex the character of the traditional construction method, integrating it with modernity, in the surrounding environment.
The Sagrado Nursery School is the first eco-friendly school. Its structure was built with the prefabricated wooden frame technique, which guarantees low energy consumption and a high level of well-being in the rooms. In fact, the choice of wood as a building material is decisive for a healthy and beneficial environment in the long term.
Other public facilities:
- Babylife
- Nursery School and Nursery Casanova
- Nursery Le Margherite
GALLERY