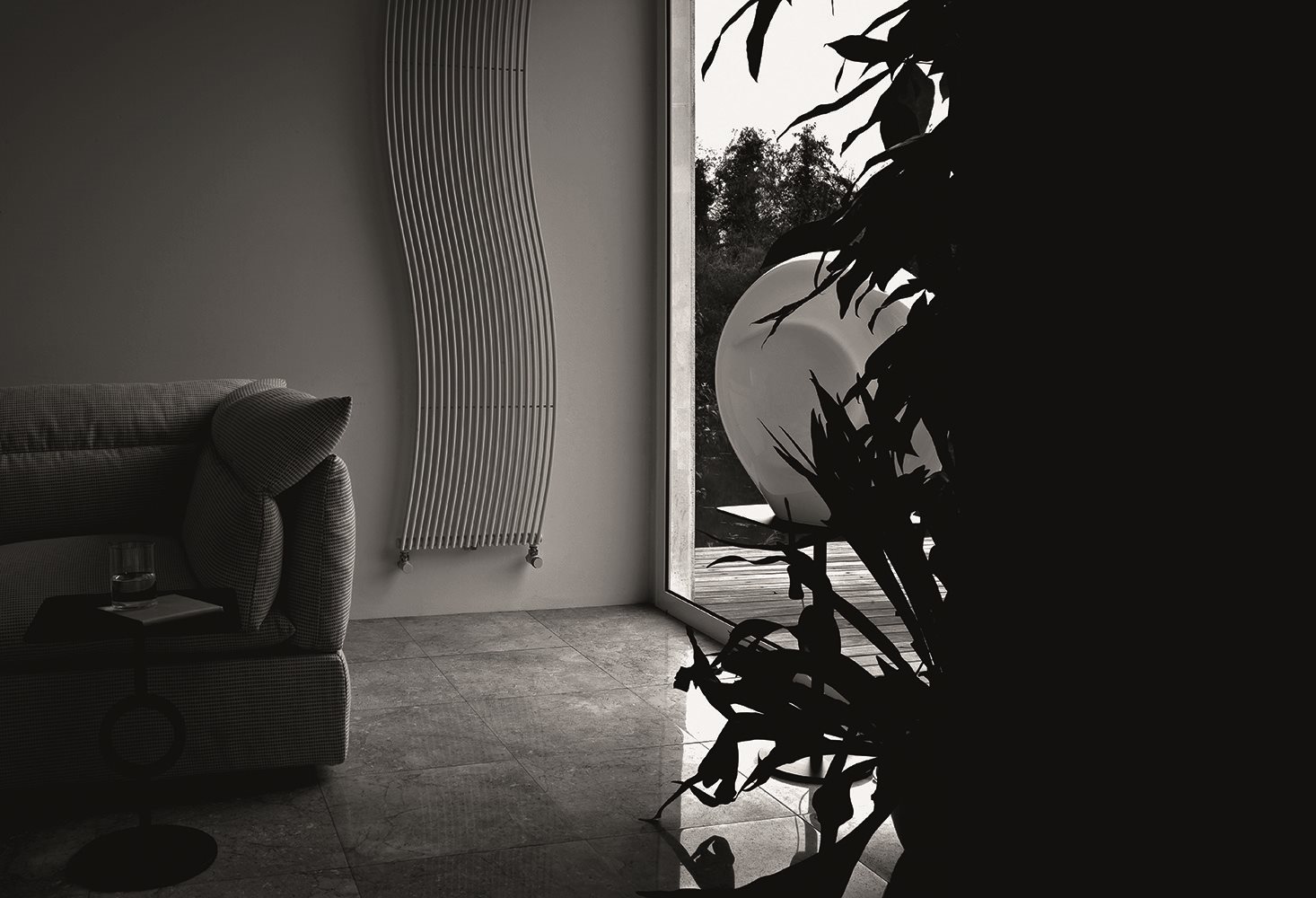 Radiators and towel warmers with tubular elements | Extras
The lines of the Extras collection are the result of a design intervention as an additional research on the formal level. Extras represents the evolution of the Basics as a willingness to move away from the traditional schemes to give the radiator the identity of the furnishing accessory.
CHARACTERISTICS
Arkos originates from the search for new formal and functional contents, developed on the theme of traditional steel tubing. The characteristic of Totem is to be arranged perpendicularly to the vertical collector. Key is an evolution of the previous one, composed of an alternation of curved elements. Hotel 14 is the traditional towel warmer that is complemented by a comfortable shelf. Joba, with its sinuous shape, goes beyond the schemes of traditional static shapes with a concept closer to the evolution of contemporary taste. Hola is hydraulically operated and is made of vertical tubular steel elements bent first to the left and then to the right. Tecno consists of a simple structure in which the tubular elements of small diameter are coupled to a grid of steel sheet. 14 mm horizontal carbon steel tubular elements bent by hand create Albatros. With Reflex the minimal structure is enriched with the insertion of a mirror surface in the middle part. Rimorchietto is a portable electric radiator with a playful design. The alternating elements are combined with coloured wooden discs that make up the image of a large Abacus, the name of the radiator. Matitone is formed by tubular steel elements characterized by coloured wood spikes placed on the upper end.
GALLERY