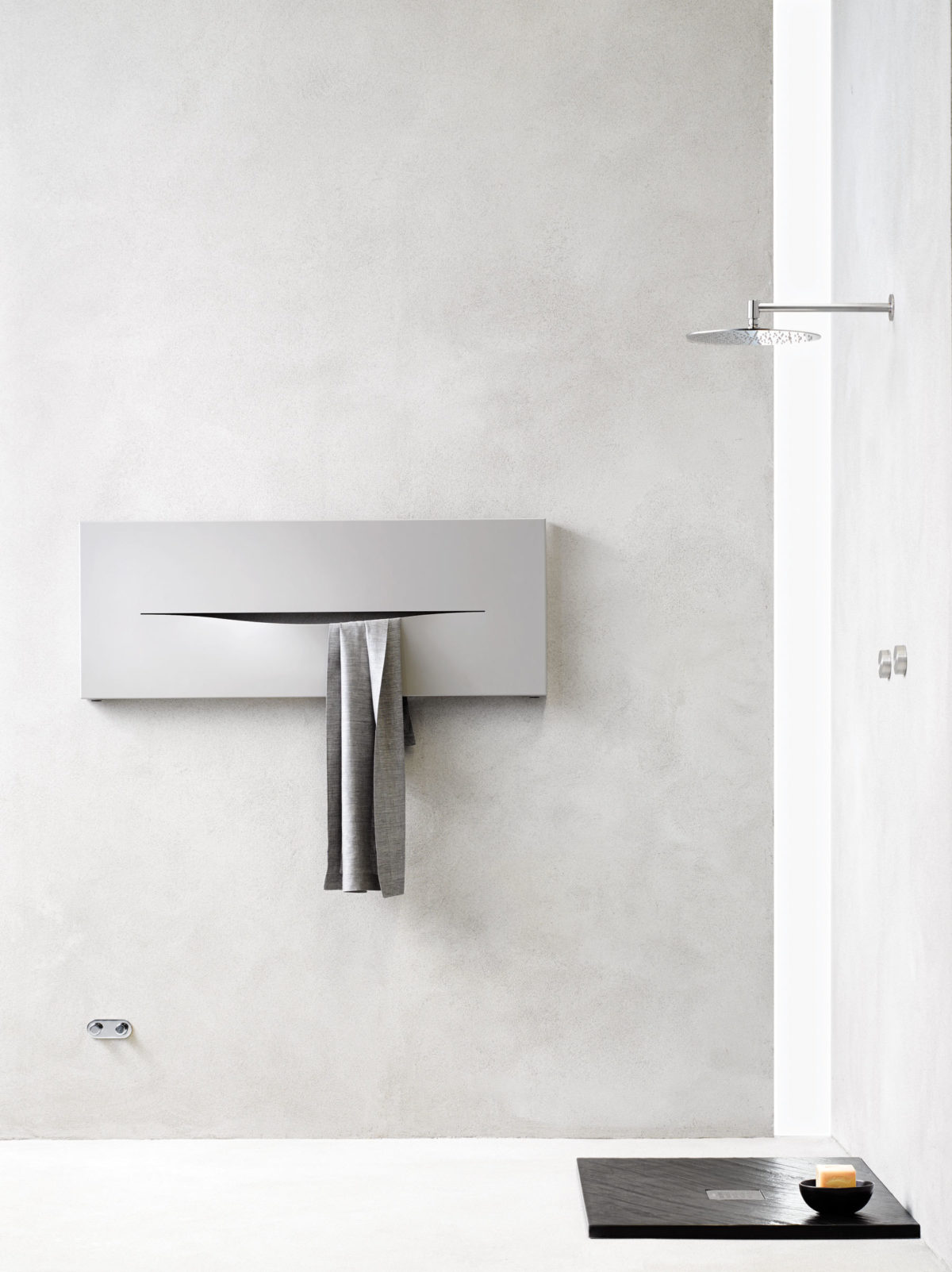 Radiators | Design Collection
A line of radiators that combines the ability to innovate and creativeness, designed by internationally renowned architects and designers to give a new interpretation to contemporary living.
CHARACTERISTICS
The Design Collection includes exclusive products thanks to the collaboration with different designers. James Di Marco designs: Air, where the surface is created through removal; Honey, the mode of hexagons create a natural vision; Methacrylate methacrylate applied on a single steel plate; River, a world of moving surfaces; Shine, which combines heating and lighting; Skin, where space and nature meet to give life to surprising domestic spaces; Stone, in which sloping slabs create a material rhythm. Karim Raschid has designed the Art Radiators collection, with modular hexagons and overlapping tops and colours. Book is the line created by Marco Piva, where a thin sheet is made to be light by a slight fold. Alessandro Canepa creates radiators with essential curves, such as Bent and Cut, in which graphics and culture blend with domestic spaces. Rebel is a plate with a minimalist design, designed by Francesco Lucchese. Ice, elegant and sober and Mask with their perfect rounded lines are products created by the company's own design office.
GALLERY