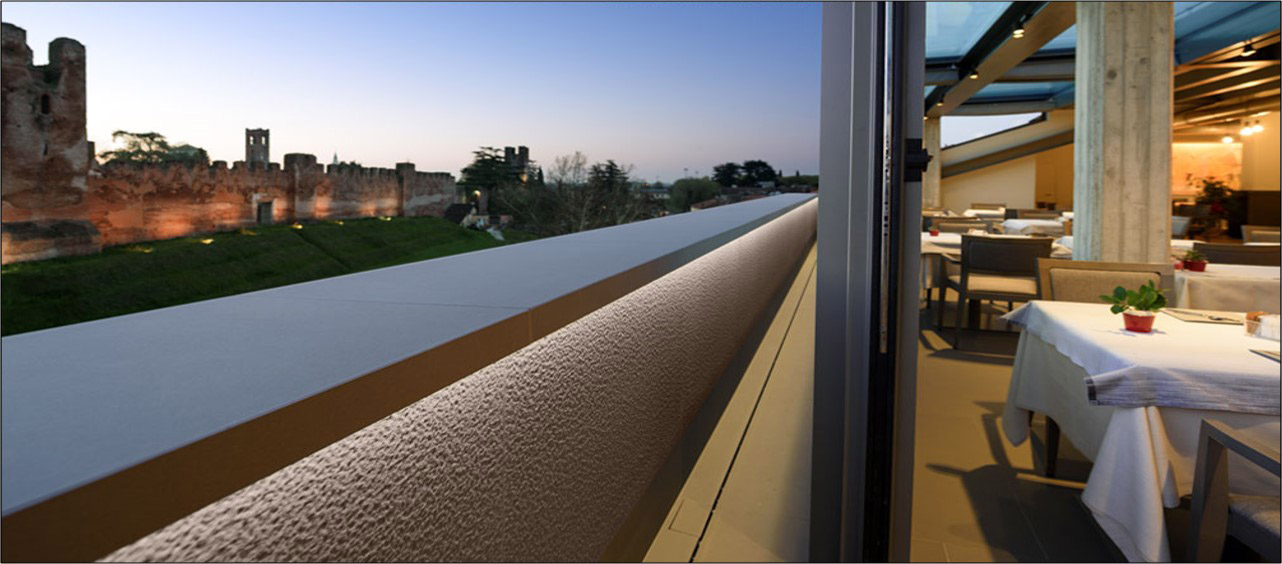 Sintered stone slabs for coverings
Lapitec offers synthesized stone slabs for both internal and external coatings, thanks to the excellent mechanical physical properties, extreme resistance to atmospheric agents and durability over time. All types of coatings combine functionality with beauty and aesthetic elegance, having different finishes and colours.
CHARACTERISTICS
As far as the internal coverings are concerned, be they walls, doors or horizontal surfaces, the sheets allow the realization of imperceptible joints, complex shapes and particular details.
The anti-slip properties of the different finishes and the characteristics of resistance to impacts and wear are highlighted in interior staircase coverings.
The properties of the sintered stone make Lapitec suitable for use in external coating: resistance to high temperatures and frost, resistance to uv rays, resistance to abrasion and absence of dimensional changes. The size of the plates (3365x1500 mm) makes them also suitable for constructions with complex shapes, while the available thicknesses, 12, 20 and 30 mm, ensure high impact resistance and make it possible to apply both through traditional gluing systems and mechanical fastening, with metal and non-metallic structures.
In continuous walls, Lapitec sintered stone is an excellent substitute for glass, thanks to its high resistance to heat, cold, wind and extreme weather conditions, and the size of the sheets. When designing a continuous wall, Lapitec® plates can be mounted on supports similar to those used for glass, this allows to design a continuous wall in which glass andLapitec® alternate freely, without compromising the strength and performance of the outer coating.
GALLERY