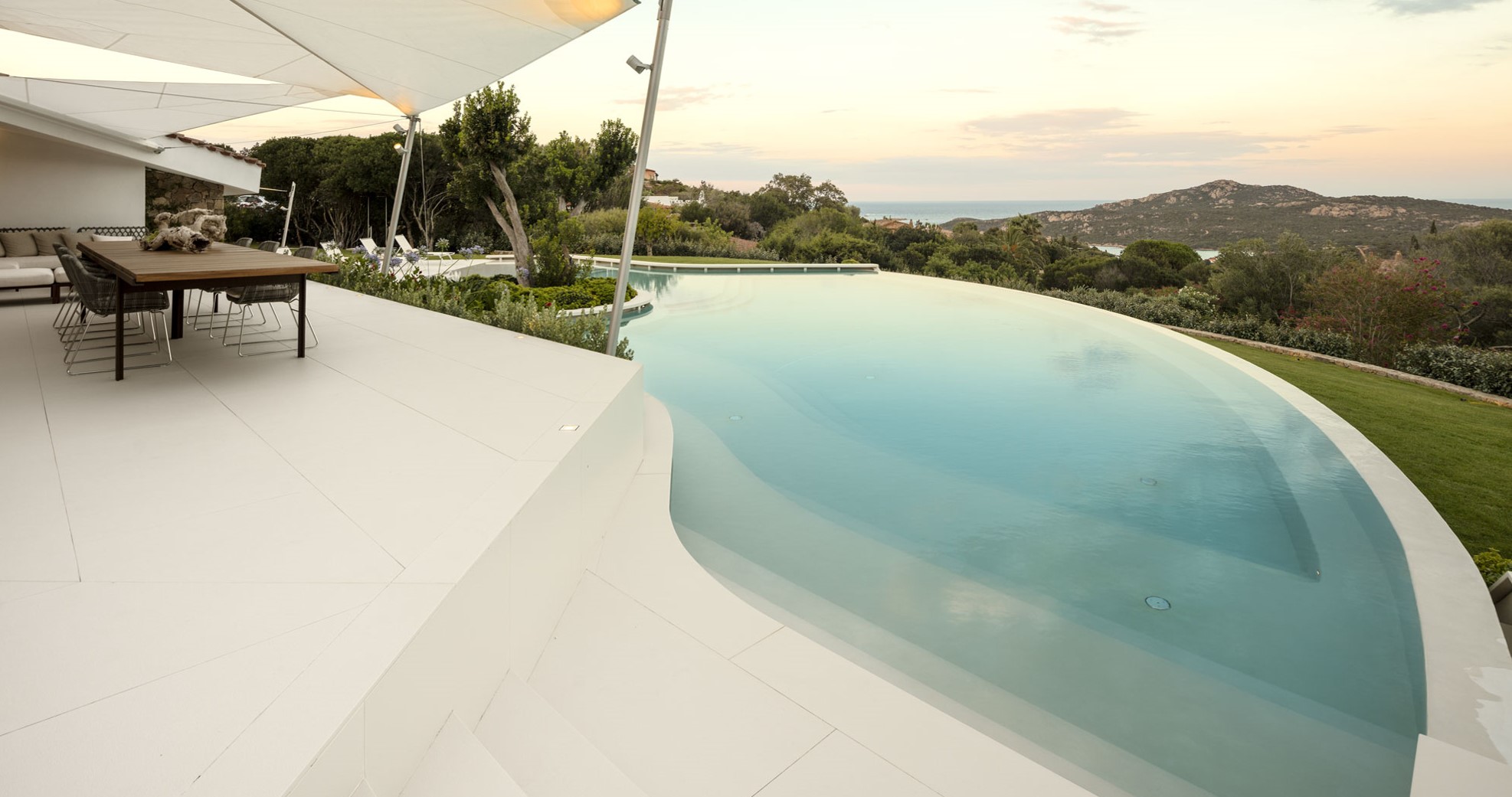 Sintered stone slabs for swimming pools
Lapitec® sintered stone slabs have a valid application as coating material for swimming pools. The high resistance to external environmental conditions, the resistance to chemical agents and the high roughness of some finishes such as Vesuvius or fossil, makeLapitec® perfect for swimming pools both as a coating and as a flooring for the edge.
CHARACTERISTICS
The large dimensions of the sheets ensure versatility and freedom in design, choosing between different finishes and colours. It's possible to design all the details of a swimming pool from the floor to the interior lining. The workability in the thickness allows to embellish details such as the pool edge, walkways and steps to access the pool.
The optimal choice of finishes allows you to combine the different characteristics ofLapitec®, such as the anti-slip property and ease of cleaning, to obtain the best performance for your application.
GALLERY