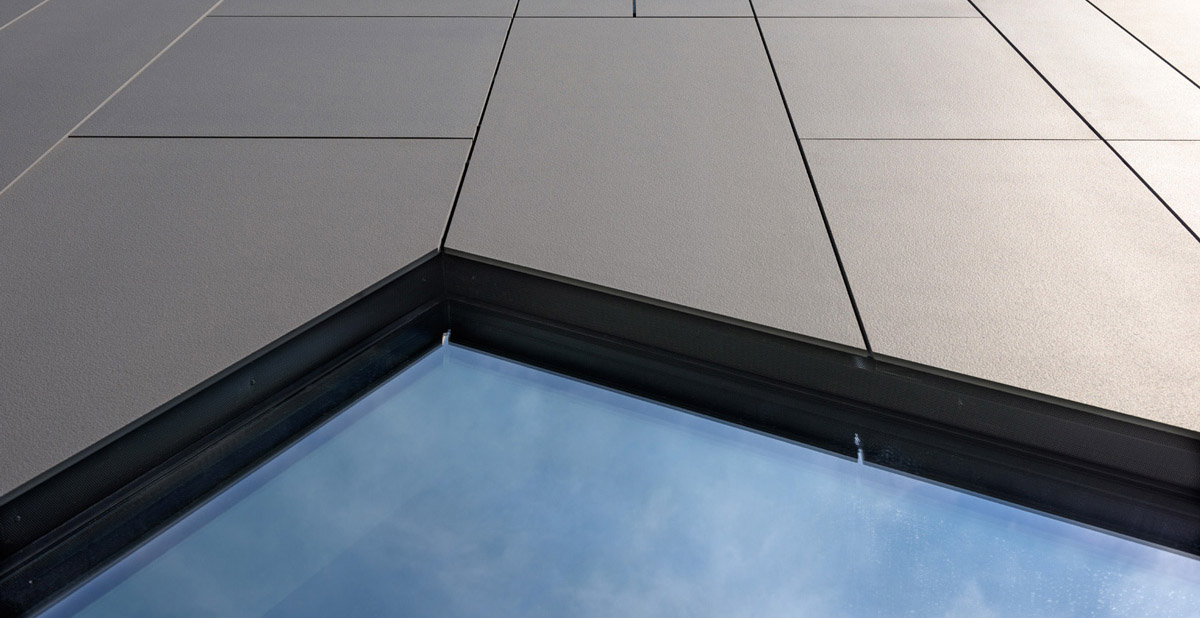 Sintered stone slabs for ventilated façades
Lapitec® sheets are perfect for use in ventilated façade coverings with mechanical and chemical structural fixings. The high resistance to high temperatures, frost, UV rays and wind make Lapitec\174 ideal for coating external walls. Resistance to chemicals makes Lapitec\174 one of the most suitable materials for the urban environment, reducing cleaning costs for pollution dirt or facilitating the removal of graffiti.
CHARACTERISTICS
The thickness of the plates commonly used in ventilated façades must ensure resistance to the material and lightness to the entire structure. For this reason, Lapitec® manufactures its own sintered stone slabs with a thickness of 12 mm, suitable for multiple fastening systems guarantees the structural standards at minimum weight.
Lapitec® is available in large plates of size 3365x1500 mm that allow to minimize leaks allowing design freedom even for large structures and complex shapes.
The available colors and finishes allow to obtain a varied and always original design.
GALLERY