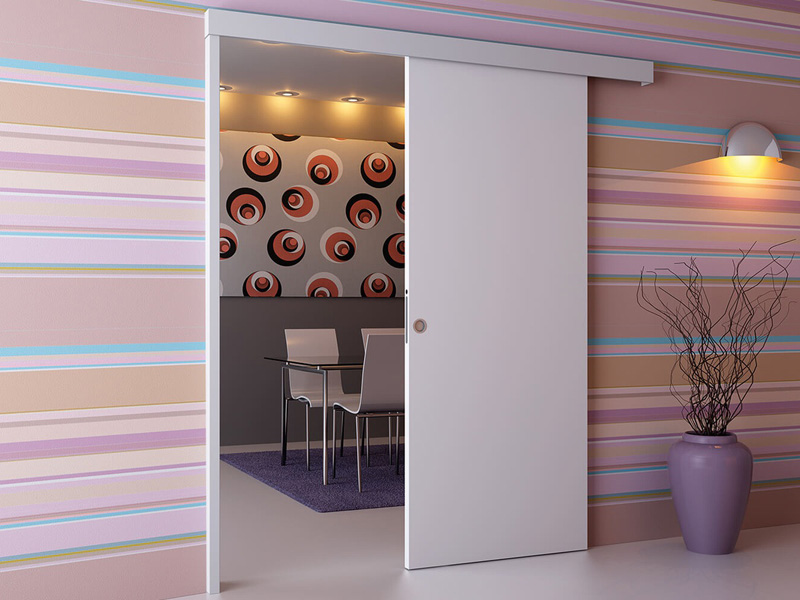 Sliding door external to the wal
When you want a sliding door but you cannot demolish the wall to install a retractable door frame, ECLISSE offers a sliding kit external to the wall, designed to save space without having to intervene on the existing wall. A door panel slides out of the wall thanks to a sliding mechanism, keeping the door always visible but with minimum encumbrance.
CHARACTERISTICS
The Exterior Wall Kit includes a sliding rail, two trolleys, support brackets, door stop device, floor guide and fastening clamps. The construction technology used is the same that characterizes all ECLISSE machines, to ensure the safety of a product tested, safe and easy to install.
GALLERY