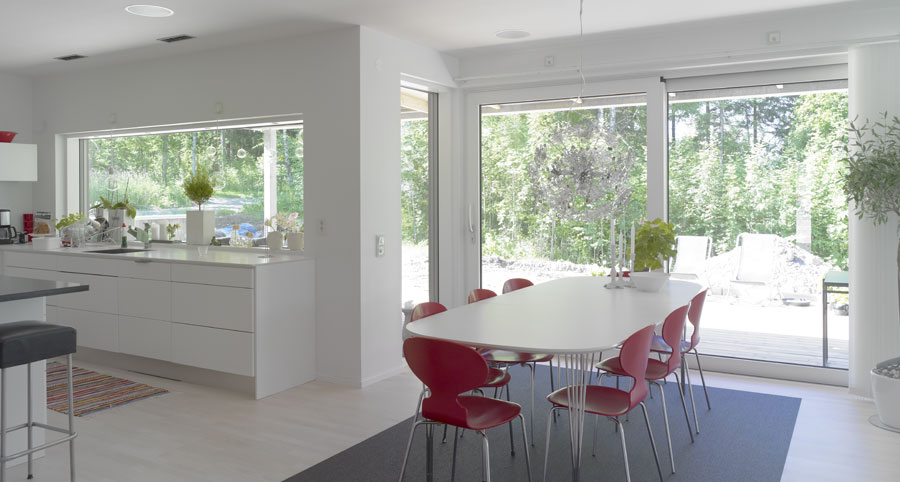 Sliding windows | Domal
Domal's sliding windows guarantee maximum brightness in the environment, creating visual continuity between the outside and inside. The rooms are more airy and have a solar contribution 10% higher in comparison to traditional windows. The configurations are wide, with up to 6 doors that can be opened in the 3-track version.
CHARACTERISTICS
The Alchimia Line offers the Slide TB65 Sliding System which is ideal in cases of energy redevelopment with excellent sound insulation and weather resistance, and the Slide C160 Sliding system, a system with high-performance sliding French windows. The Aliante Line, with its minimal Sliding System offers optimal performance combined with the elegance of essential lines for living comfort, while the Alpina Line with the Wood Slide PA180 Window, with its aluminium-wooden frames, guarantees excellent thermal and acoustic insulation performance.
GALLERY