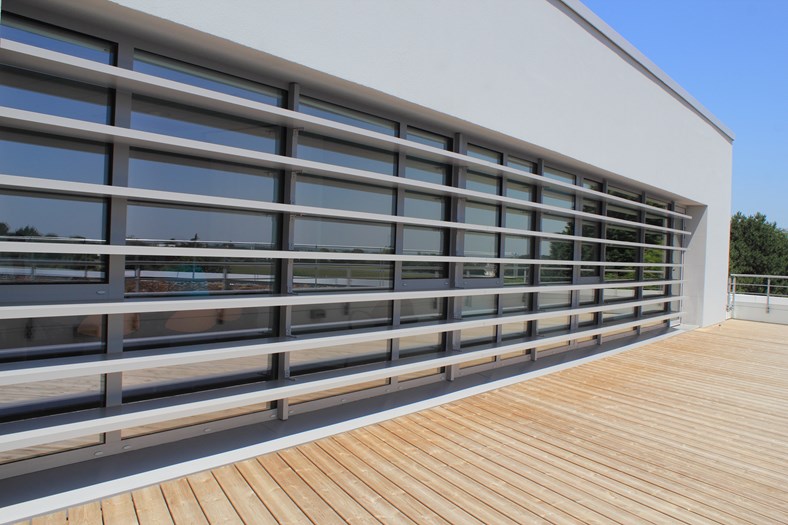 Solar shading Wicsolar
Frangisole Wicsolar is a system of aluminum blades which is an excellent addition to respond to a detailed design aimed at a sustainable energy balance. These systems are among the most innovative tools to control and modulate the entry of natural light by reducing the excessive heat of sunlight. Depending on the problems to be solved, fixed blade systems will be installed with different inclinations and distances from each other, they can be positioned horizontally or vertically, in accordance with the needs of the project.
CHARACTERISTICS
Frangisole Wicsolar is a system of Aluminium Loaders with different shapes and sizes: monobloc loaders, compound loaders, photovoltaic loaders, lamellas, horizontal, vertical, fixed, motorized or manually adjustable loaders.
GALLERY